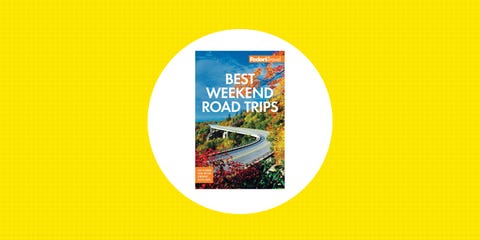 America was made for road trips. The vast country, endless sights, and a spiderweb of roads and streets offer an invitation that's hard to pass up. There are few countries in the world where you can see mountains, deserts, rainforests, and megacities without ever needing a passport. With so many options, the question arises: Where do I go?
To inspire you to pack up the car for your next thousand-mile road trip, we found some awesome books on Amazon that will kickstart your journey. Inside, they list destinations you might not have heard of—which is just part of the adventure. So get out there, escape your comfort zone, and explore something new.
Don't Forget These Summer Road Trip Essentials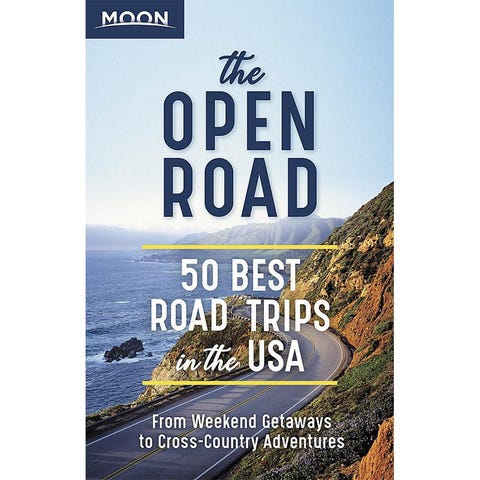 Moon Travel's 50 Best Road Trips in the USA covers the top cruises across the country. With trips suggested like the Apache Trail in Arizona and the Blue Ridge Parkway through the Appalachian Mountains, this book invites you to cross state lines.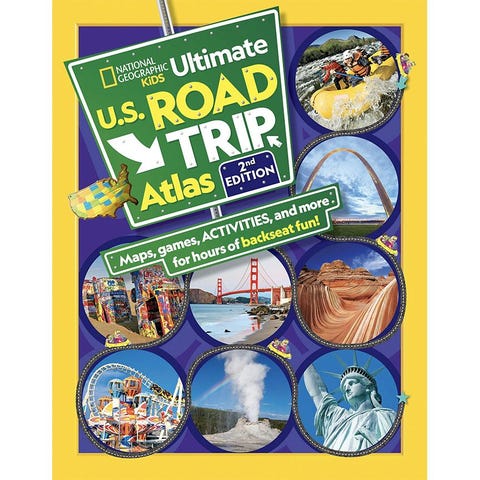 If you have a budding explorer itching for an atlas, this one from National Geographic Kids is geared toward the backseat. With fun maps and wacky facts, this atlas is a great companion for a family road trip.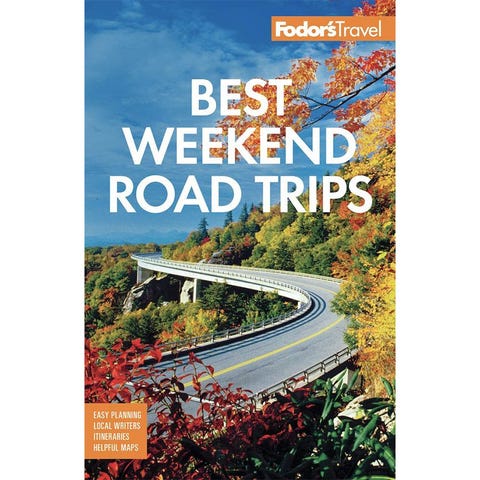 Have just a weekend to explore? No worries—this guide is perfect for a one- or two-night trip. Inside, there are 106 three-day itineraries, all within a six-hour drive of 20 major U.S. cities. The travel outlines relieve a ton of planning stress; all you have to do is start driving!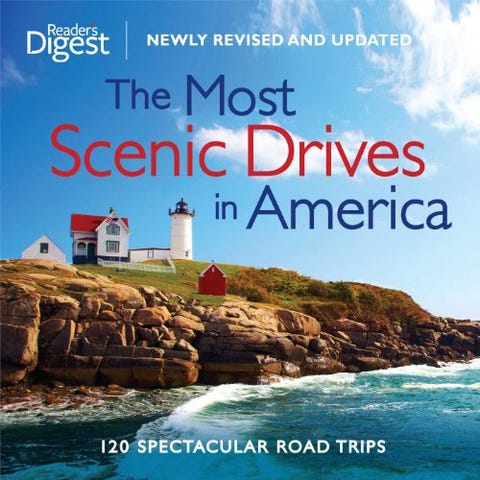 If you prefer road trips where you can relax and cruise, try a scenic drive, where the sights provide the adventure. Inside, handy tips detail mileage, nearby attractions, and the best seasons to travel.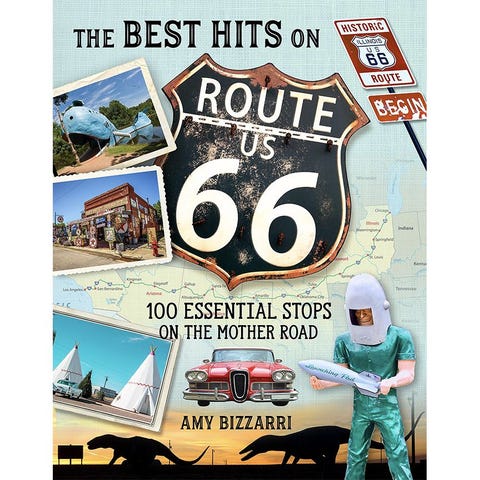 They don't call it the Mother Road for nothing. Route 66 is chock full of attractions, sights, and other stops—which this book expertly lays out. As one of the most influential routes in America, it's important to take your time and soak it all in along the way.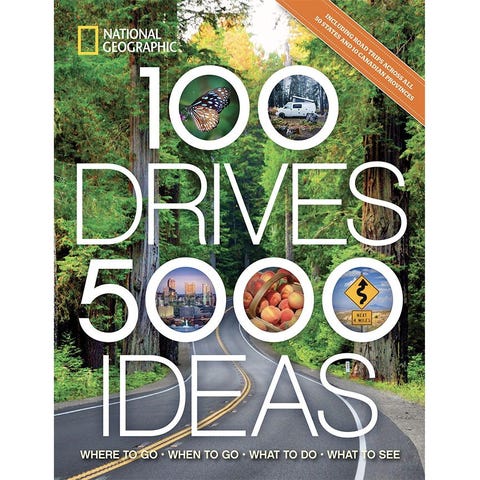 The hardest thing about taking a road trip is knowing where to go. This book from National Geographic outlines 100 different drives, paired with 5000 ideas of what to do—which might help kickstart the planning.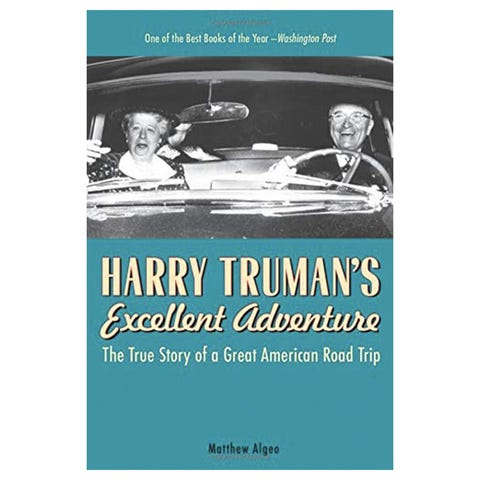 This adventure follows former President Harry Truman and his wife Bess as they embark on a road trip to New York as an ordinary couple—forgoing security or an escort. Their attempts at anonymity are tested thanks to their fame, but it's a fascinating look at the man many call America's last citizen-president.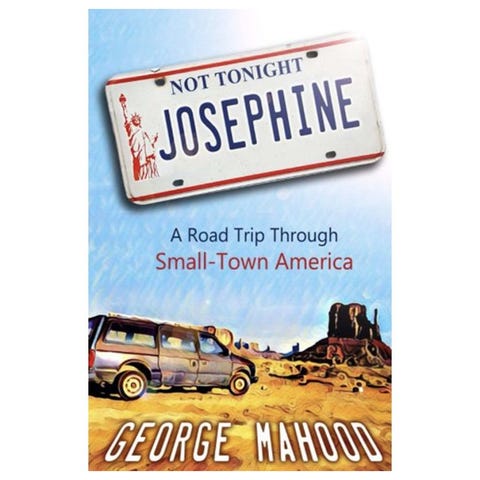 This adventure follows two Brits and their attempt to trek from New York to California. Their travels take them on back roads through small towns while traveling in the worst car in the world—Josephine. It's a classic American road trip told from a hilariously British point of view.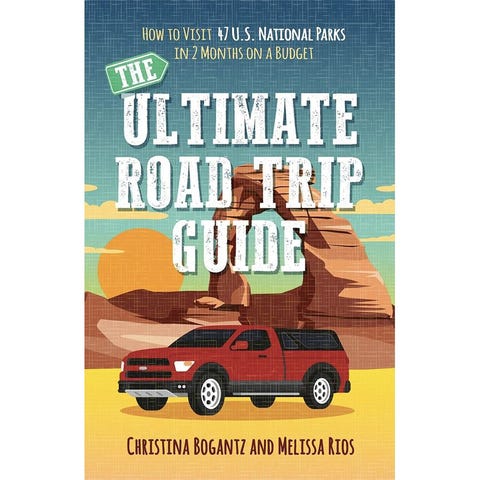 If you think visiting 47 U.S. National Parks in two months on a budget sounds crazy, you'd be right. That's why it's amazing how the authors pulled it off—while living in a truck, to boot. The book contains information on outfitting your vehicle to be a mini-RV and traveling logistics to keep things efficient and cost-effective. Buckle up and enjoy!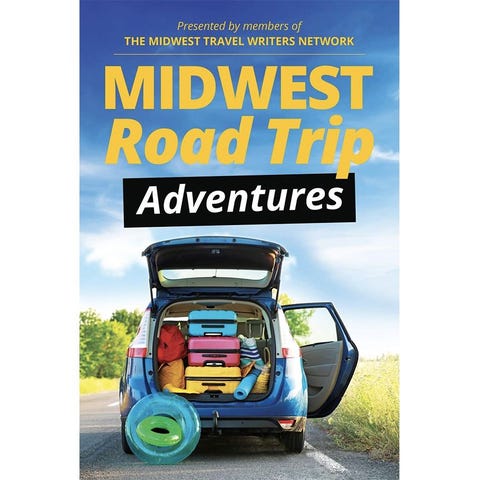 The Midwest is so much more than cornfields and cow farms—this guide shows you many beautiful parts of the heartland. Whether you're interested in lighthouses along the Great Lakes, waterfalls in Minnesota, or canyons in Kansas, there's something for everyone.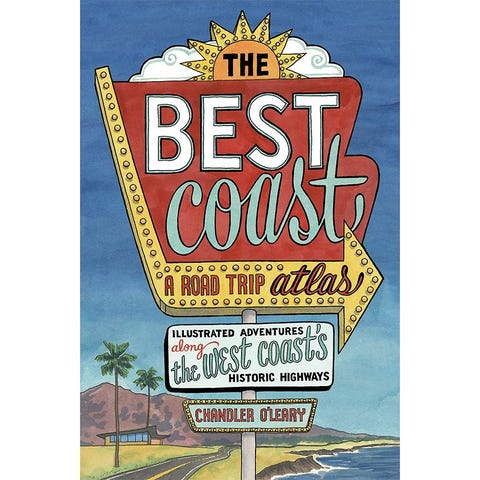 The West Coast has an overwhelming amount of things to do on a road trip, and this atlas pares it down into a manageable guide. Inside, there are details on roadside attractions, off-the-trail sights, and in-depth dissections of the major cities.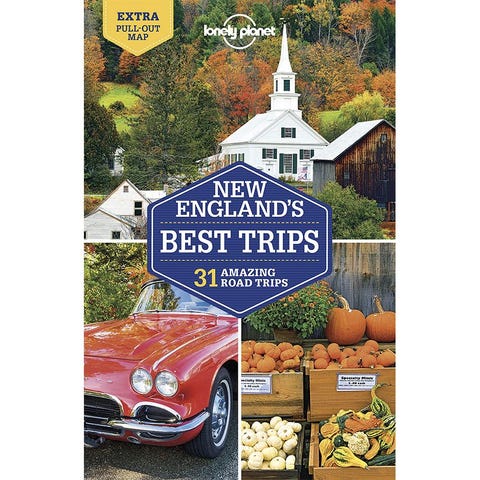 If the East Coast beckons, check out this guide from Lonely Planet that offers the best road trips in New England. With gorgeous photos and detailed itineraries, it's a wonderful companion as you explore the Northeast's hidden gems.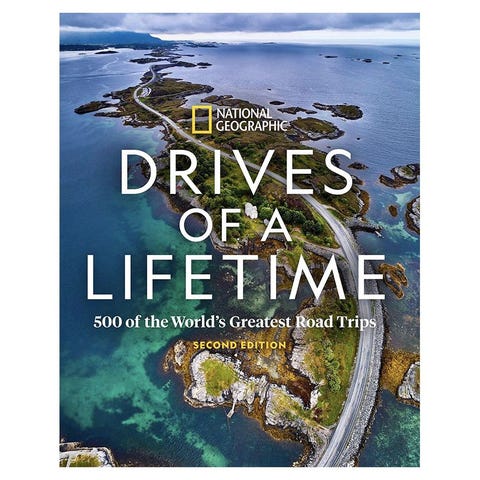 Of course, there are great road trips to be had outside the States, too. National Geographic's exploration experiences span the globe, and this book compiles the planet's most incredible drives. So if your thirst for pavement mileage needs to be satisfied on a worldwide scale, this book is for you.
From: Road & Track
Source: Read Full Article