The belt was fixed in 20 mins and I was charged Rs. 300/- for labor.
BHPian HTC recently shared this with other enthusiasts.
And so it happened.
Today, I was on my way to the office. Since it was around 12pm which is non peak hour, traffic was sparse. I heard some weird rubbing noise in the engine bay and the car ignition got cut off. Since the car was in motion, I was able to park it to the side of the double road. switched on the hazard lights and opened the bonnet. I could see the drive belt had given up. part of the belt was shredded. Lucky that I was going at slow speed and the entire belt didn't get cut. It would have caused more damage for sure. Wondering what to do next, I searched car garages nearby on google maps. found a couple within 300mts. Also tried my luck chatting with GoMechanic AI bot and gave up. Decided to try my luck with a nearby car garage. Placed the reflective triangle on top of the car so that cops would not tow the car away for parking on the road. Enquired with a nearby 2wheeler mechanic and reached the car garage (Karnataka Auto Garage – HAL 2nd stage). It is run by an old mechanic and situated in a temple premises under a peepal tree with ample space. I explained my situation to the owner and he was kind enough to send 3 of his mechs to push and get my car to the garage.
Without wasting much time, one of the mechanics removed the V belt and asked me to get the replacement spares ( Belt and bearing). Took an ola auto to CMH road and bought necessary spares from Galaxy automobile store. Spares are not OEM, but I didn't have a choice either. Cost me around 1200/- for the feed belt and bearing. They fixed the belt in the next 20 mins and charged me 300/- for labor. Gave some tips for the guys who pushed the car and the mech who fixed the belt.
Previously, drive belt assembly ( including pulley & tensioner) was changed during 80k service at FORD service. The changed part lasted 55k. Lucky that it didn't give up on the highway or in busy traffic.**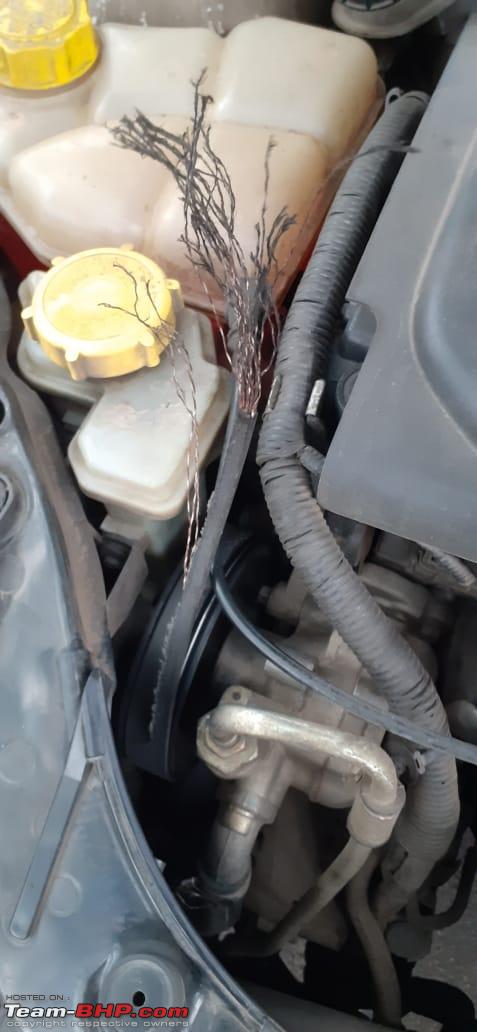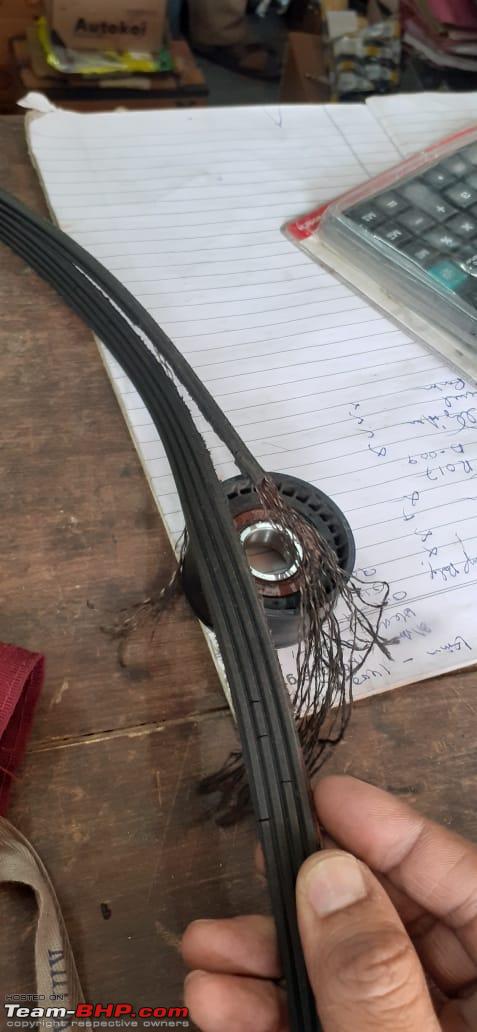 Read BHPian comments for more insights and information.
Source: Read Full Article