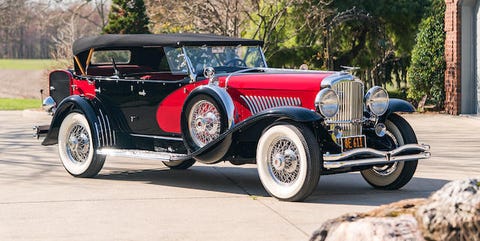 If you're heading to the Amelia Island Concours later this month, you might want to talk with your banker before swinging by the Bonhams sale. This year's Bonhams Amelia Island Concours is as diverse as it is interesting, with something for every car enthusiast. There are plenty of high-end prewar machines that will cross the block, though if you're not into Duesenbergs or Locomobiles, there's something for you, too. With that in mind, we scoured the Bonhams Amelia Island catalog and picked five cars that we're watching.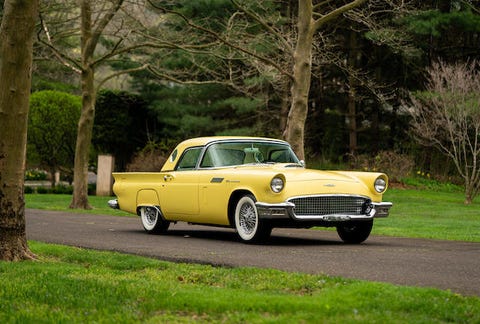 Estimate: $25,000-$35,000
The 1957 Ford Thunderbird is the end of the first-generation Thunderbird and the last two-seater until Ford's revival of the nameplate. This particular car is an example of an E-Code Thunderbird, which is Ford-speak for a car equipped with a 312-CID engine that's topped by a pair of Holley four-barrel carburetors. While this Thunderbird is far from one of the best examples of its kind, it does look like a well-loved example ready to tackle the road. Most importantly, the estimates reflect that.
Lot 201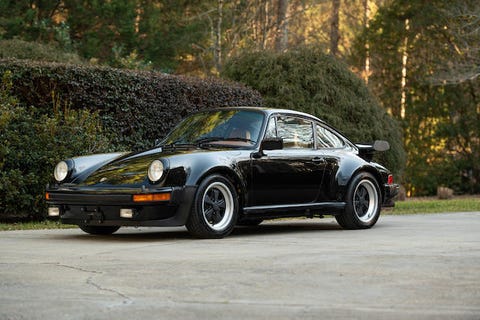 Estimate: $95,000-$130,000
Not in love with '50s iron? Well, this might be more your speed. This 1979 Porsche 930 is reportedly a single-owner example that was loved for its entire life. Bonhams says this car was purchased from the legendary Brumos Porsche dealership and has been stored in a climate-controlled garage its entire life. That said, this 930 also recently saw some fresh paint and light restoration work from Porsche Southpoint, a Porsche dealership in North Carolina. If you're chasing a Porsche 930, this might be the one to buy.
Lot 123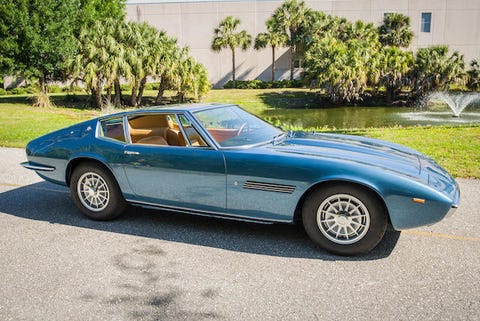 Estimate: $250,000 – $325,000
So you think that the Porsche and Thunderbird are too conventional? If you want a car that won't blend in with the rest of the cars-and-coffee crowd, it doesn't get much better than this 1967 Maserati Ghibli. This Ghia-bodied Ghibli features a 4.7-liter V8 under its long hood, which is mated to a five-speed manual transmission. This car also reportedly finished a 20-month restoration in 2020.
Lot 126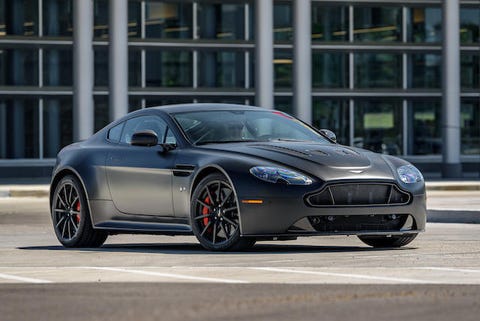 Estimate: $150,000 – $200,000
Old cars are fun, but they're not for everyone. This catalog does feature a handful of more modern machines, like this 2017 Aston Martin V12 Vantage S. As the name suggests, this Vantage sports a 5.9-liter V12 under its hood mated to a seven-speed manual transmission. With only 1,200 miles on the clock, this V12 Vantage could for a fun modern classic to add to your collection.
Lot 166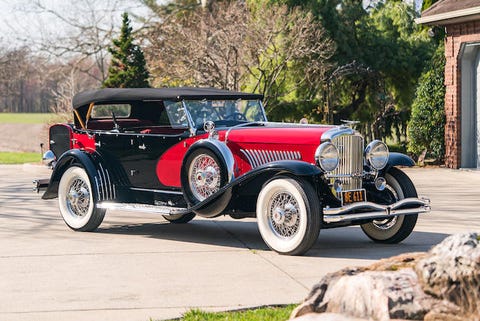 Estimate: $1,000,000 – $1,250,000
Of course, if you want a Duesenberg Model J, you can get one of those, too. This 1933 example sports LaGrande coachwork and has seen its fair share of Concours competition. Originally delivered with a Murphy body, this Duesenberg had its body swapped with what you see here. It has bounced around collections for its entire life and saw competition in Meadowbrook and Pebble Beach. This Model J might not be as it was originally built, but it is a great example of prewar luxury.
Lot 143
Source: Read Full Article