Which SUV would you choose?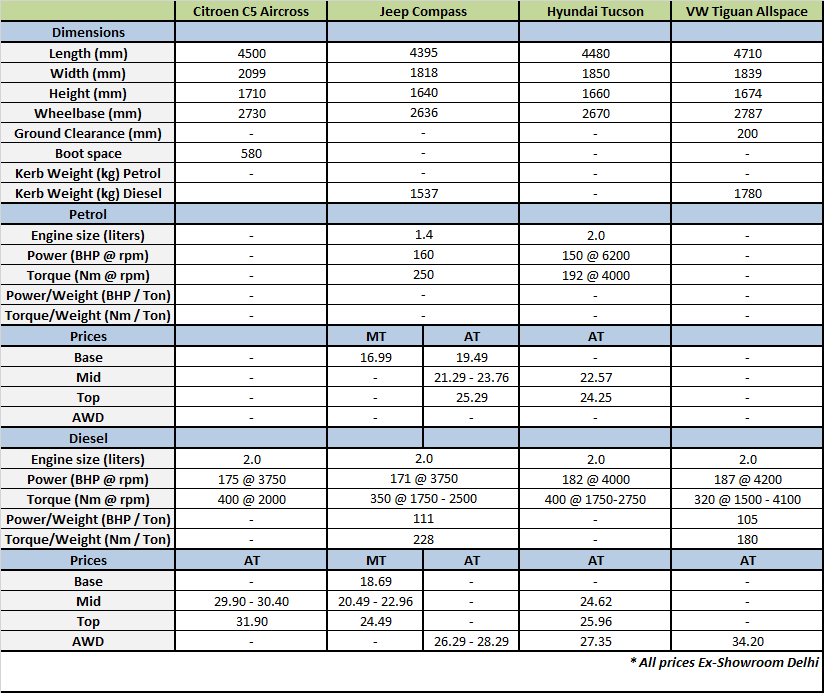 Citroen C5 Aircross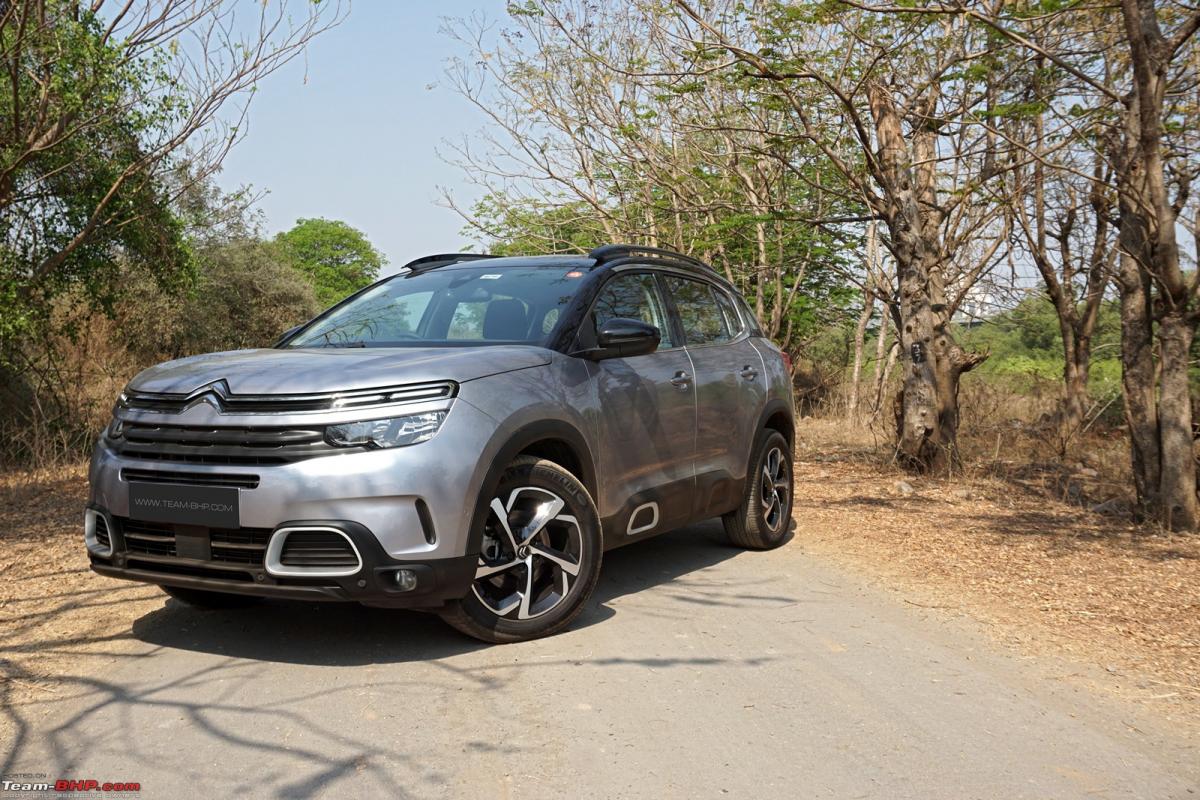 Citroen C5 Aircross Pros:
A superbly engineered & properly premium crossover
Very stylish exteriors & interiors! We love the design. It's matched to solid build quality
Good quality cabin with comfortable seats, lots of storage & fantastic insulation
2.0L diesel engine is quick, efficient & [I]extremely refined[/I]
Smooth 8-speed AT gearbox impresses
Excellent ride comfort and mature road manners. High speed behaviour is sorted too
Large, well-shaped 580 liter boot gobbles up holiday / airport luggage
Loaded to the gills with features such as a panoramic sunroof, handsfree tailgate opening, customisable instrument cluster, double laminated front windows, terrain modes…
4-star rating in the Euro NCAP crash test. 3-point seatbelts for all five occupants, 6 airbags, blind spot monitoring system, ESP, hill hold, hill descent control and more
Citroen C5 Aircross Cons:
Rear legroom is strictly adequate. Two 5'10″ adults can sit behind each other, but not two 6-footers
No turbo-petrol engine (big miss), no AWD for tourers & no manual gearbox for MT fans
Not really sporty to drive. Cars like the Compass are more fun
Missing some features we expect today ([I]connected car tech, wireless charging, ventilated seats, 360-degree camera, subwoofer…[/I])
The bolstering of the 3 individual rear seats is suitable for slim passengers, not heavier ones
Audio sound quality is alright, but nothing special as you'd expect in a premium car
Many competing crossovers & SUVs offer a 3rd-row of seats, which the C5 Aircross doesn't have
The LHD orientation of many controls (gear shifter, e-brake, bonnet release, engine start button)
Long-term reliability & after-sales service quality are big unknowns
Link to Review
Jeep Compass
Jeep Compass Pros:
Handsome Cherokee-inspired styling & loads of character
Solid build. Feels very robust, just as a Jeep should
Powerful 2.0L diesel. Good driveability in the city, fast on the open road
1.4L turbo-petrol makes 161 BHP! Offers fast performance.
Mature suspension setup, nicely-tuned EPS & rock-solid stability
Capable AWD available (unlike some competitors)
City-friendly: Compact size, higher seating, smooth gearshift, soft clutch & low NVH
Topnotch safety: Strong all-disc brakes, a plethora of electronic aids & 6 airbags
We think the Compass is well-priced for what it offers. The driving experience & overall package feel premium
Jeep Compass Cons: 
Small size for the price! A sentiment echoed by most people who saw it in person
Suitable for 4 adults, not 5. Boot is small too
Inexplicably, only the AWD Diesel gets 6 airbags! All other variants have 2
Tiny dealership network. Plus, after-sales quality & long-term reliability are unknown factors
AWD's premium is over 2 lakh rupees on-the-road. Includes 4 extra airbags, but is still too much
Turning radius of 5.65m is wide. Also, 17º approach angle is too low
Missing goodies (blanks on the steering, auto-dimming IRVM, auto wipers & headlamps, lumbar adjustment, reclinable rear seats)
Link to Review
Link to Review – The Petrol AT
Link to Report – The Trailhawk
Hyundai Tucson
Hyundai Tucson Pros:
Contemporary styling that is universally appealing
Punchy 2.0L diesel engine mated to a smooth automatic transmission
Comfortable ride quality & car-like dynamics
Cool features such as the hands-free tailgate, LED headlamps, electric parking brake, ECO / Sport driving modes & more
Top-notch safety kit: 6 airbags, ESC, VSM, all-wheel disc brakes, hill-start assist etc.
Hyundai's reliability, competent after-sales, 3 year unlimited km warranty & 3 years of free servicing!
Hyundai Tucson Cons:
No w-o-w factor on the inside. Interior simply doesn't feel special enough for a Rs. 30 lakh car
Expensive, especially the top trim. Full-size 7-seater SUVs are priced in the same ballpark
Some features are conspicuous by their absence ([I]ventilated seats[/I])
2.0L petrol motor is strictly average. Doesn't impress like the diesel
Link to Review
Link to Review – The 2020 Facelift
VW Tiguan Allspace
Link to Launch Thread
Link to kalyan_hyd's Ownership Review
Body-on-frame SUVs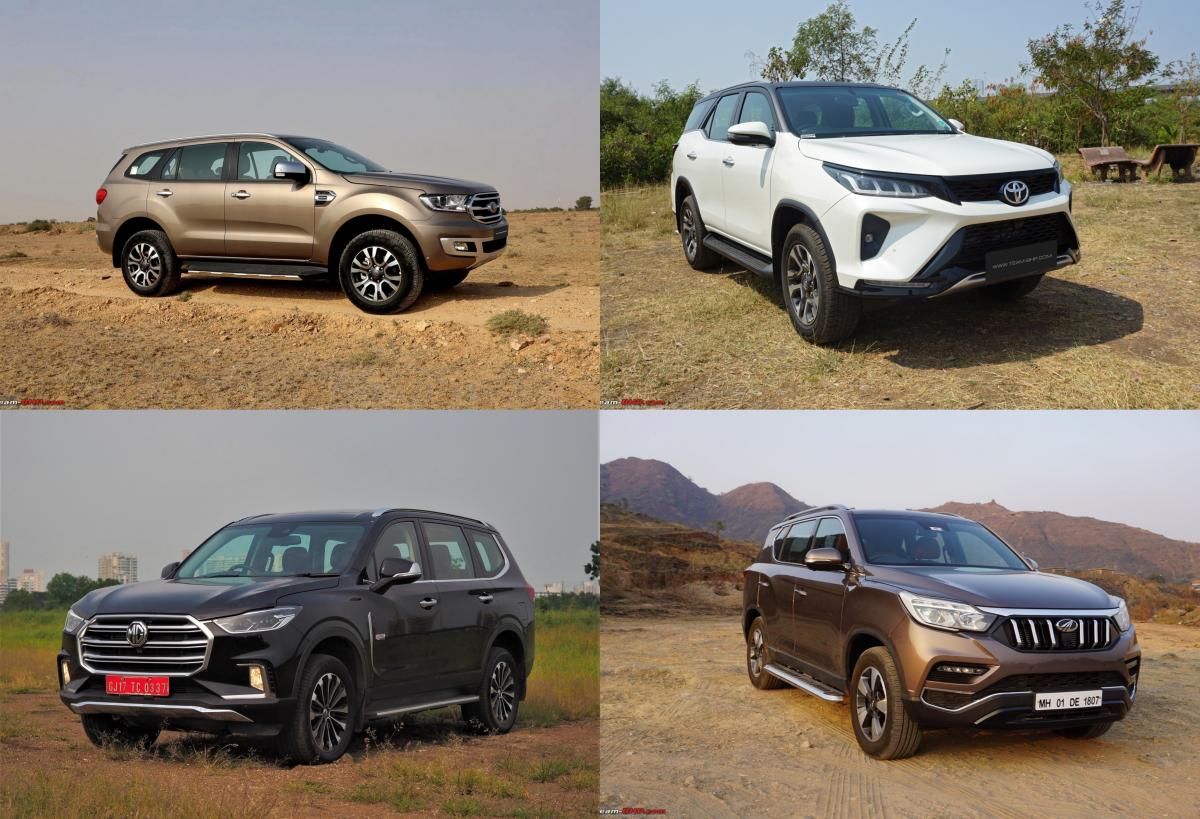 Ford Endeavour
Link to Review
Link to Review – The 2019 Facelift
Link to Review – The 2.0L Diesel AT
Toyota Fortuner
Link to Review
Link to Review – The 2021 Legender & Facelift
MG Gloster
Link to Review
Mahindra Alturas G4
Link to Drive Report
Here's what GTO has to say:
Before driving it, I thought nothing of the Citroen C5 Aircross. After driving it for a day, it became my top choice in the segment. The quirky C5 Aircross has a personality in person, the engine + gearbox are as good as the entry level luxury cars from Germany, ride comfort is excellent, and the driving experience left me very satisfied. It has impressive depth of engineering. Main disadvantage is the rear seat legroom which is just about enough.

Didn't choose the Compass because its Diesel AT sucks. Love the Tucson, but didn't vote for it as the next-gen car is already on sale internationally. Ride comfort is super important to me, hence the Tiguan Allspace goes out the window.

Unfortunate then, that Citroen's pricing strategy & marketing skills are so pathetic that the new Citroens will be as rare as the old Citroens in India: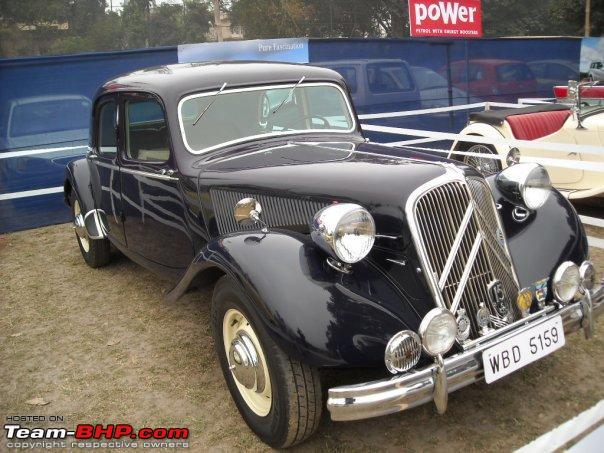 Check out BHPian comments for more insights and information.
Source: Read Full Article