Fuel efficiency fluctuates from 14 to 22 kmpl. I drive in city and have never hit more than 80 kmph. My AC is always on.
BHPian Prakash Rao recently shared this with other enthusiasts.
After an almost 800 km drive on my elder brother's month-old Hyryder (he was unable to log-in the necessary kms before first service so offered it to me for a long-pending journey into Kerala and TN), I finally got my own Hyryder Strong Hybrid V variant (top-end) many days back. In Midnight Black colour that apparently is the highest in demand colour.
Key observations & personal remarks:
Delivery experience at Ravindu Toyata was satisfying. I would strongly recommend Mr. Mahesh Kumar MR (Asst. Manager) for those seeking a new vehicle from Toyota. Also Mr Satish the showroom manager. Mahesh has not only been proactive, professional & very helpful all along but ensured significant discounts too. A very dedicated, humble and honest guy who even suggested certain after-market accessories (eg; a side step) as unnecessary. I was lucky to get the SUV expedited and at same old price, although I am told the steep hike will be implemented anytime early, in this new year. I added on some original accessories supplied by Ravindu Toyata, prices are slightly higher at all showrooms but trust me: quality is tangibly better than after-market ones. Please avoid after-market, inferior quality chrome garnish in particular, since they peel-off in no time.
Super-silent (zero cabin noise) at slow speeds when it's on EV mode. Only the sound of the ac is audible. NVH levels are excellent until around 60Kmph.
Very smooth drive, good view and comfortable inside.
Have been filling only good-quality, high-octane XP95 petrol, for obvious reasons.
No issue overtaking on highways on power mode.
Front-seat feels narrow and lumbar support is indeed missing.
TPMS is strangely in KPa. The guy who gave a tech demo of the SUV's functionalities and Toyota i-Connect, had no clue and was unable to figure out how to switch to Psi. BTW, there is a YouTube video on how to change a Subaru's Tire Pressure Monitoring System from kPa to PSi. Has anyone had success?
TPMS recommended is 230 kPa for all tyres, but the car was delivered with kPa of 321 to 325 on all tyres, that is like 47 Psi on a tyre….crazy! (1 kPa equal to in 0.145 psi).
Immediately after delivery, I went to a wheel-alignment/balancing garage and emptied the tyres. Refilled all the brand new Apollo Apterra Cross 17inch tyres with Nitrogen at 35 psi. The ride is incredibly-smooth now and vehicle literally glides over small potholes and humps. Commenting on the new tyres from Apollo (after a test drive), the experienced mechanic said that they appear to be not hard rubber like other brands (CEAT, MRF, Bridgestone), will offer maximum ride comfort, cornering stability, good road grip and low noise, however a longer life most-unlikely. He added that the only other similar tyres are those from Goodyear and Continental, but they are expensive. He mentioned some new tyre from CEAT called SecuraDrive, that's considered very good too with special pattern & grips to prevent aquaplaning.
The innocent rookie who gave a demo of i-Connect mentioned that Android Auto works only on using a USB cable. However, once back at home, I was able to get Google Maps replicated on the display with Bluetooth and Wifi enabled on my phone.
Voice activation activates itself without any input! Happens so often and its highly annoying and complete nuisance. Need to tell it to shut down, every time. Tried disabling but it activates on its own! Bidadi: Is the patch ready?
CarPlay disconnects when you are speaking. Really disappointing, indeed.
Mobile phone's wireless charging spot is not easily accessible.
I often get a Warning Message in Red on the display mentioning charging has stopped (I assume its mobile phone charging). It's probably got to do with the correct spot/positioning. Has anyone experienced the same?
390 degree view is indeed extremely beneficial for parking on very tight and narrow spaces. Camera quality could have been much better.
Fuel efficiency fluctuates from 14 to 22 kmpl. I drive in city and have never hit more than 80 kmph. My AC is always on. Drove twice on NICE road at a pretty high speed and it was smooth, controlled and satisfying. Absolutely no wobbling even at 140Kmph, although noise levels are pretty high after 80Kmph, thanks to the 3 pot engine.
Left leg's ankle keep's touching the hard surface near the centre console, and becomes painful after a while. Need to stick some soft rubber cushion. (Extra-thick furniture edge protector's high-dense Foam Cushion corner strip guards – 3M).
The FM radio switches on by itself all of a sudden and at high volume! Totally embarrassing. I think it's another bug that needs to be fixed asap by Toyota (along with so many other glitches in the Voice, Navigation & Entertainment/Electronics System).
Rear door appears too tight to open. Perhaps it needs some usage.
Ventilated seats are a big help. However it gets noisy at high speed setting #3. The tiny fan below your head (rear side of front seat) becomes audible and noisy. It is totally silent at 1 or 2 speed.
Headlight is ok but the horn is a totally disappointment. You probably cannot change the headlight for brighter projector LED's (150 + watts, 7000K + white light) since the bulbs are all sealed & non-detachable.
AC is satisfactory, but cooling the entire car during daytime takes almost 30 minutes at full blast, even after all round, highest quality, imported sun-film fitted.
Brakes are smooth and accelerator pedal is like a feather…very sensitive on EV mode.
HUD display is more of a gimmick. It's just an unwarranted diversion while driving. Would have been great of we had in-built navigation/maps on HUD…is there any hack to get it done?
Cruise control is really a boon on the highways, although to those who have experienced, 'adaptive cruise control' would have been a big plus and unique differentiator, at least for this top-end variant.
I bought it from Ravindu Toyota, Opposite to ISKCON TEMPLE, Rajajinagar, Blr. (Manager is Mr. Satish). A hands-on professional, I have noticed that he/team ensures excellent customer service standards to extent possible, while there are always some dissatisfied customers, partly due to the long waiting periods.
Having driven abroad for over two decades, I am not used to honking too often, especially in our city roads. However, a powerful horn is an absolute must to anyone driving long-distance frequently, especially if the journey involves Ghats, hair-pin curves or narrow roads, broken/open dividers, villages….etc
Modifications done:
Got Sun-film (Llamar Brand-USA Made, Platinum series. Blocks 70% of heat, yet is transparent) on front and back windshields and well as all windows and sunshade. Pls note that the OEM glass is already tinted sufficiently as per standards.
Installed most-luxurious 7D floor mats (after-market), combo of grey and black design. Kindly note that there is a huge price-difference between online and retail shops. Some BHPian had asked if they give a boot-mat for strong hybrid variant…Well, regretfully, during delivery all they give is a brown floor-paper to prevent soil.
Minimal chrome garnish on front and rear, lower part of side doors.
PPF coating/film only on handles and inside part (circular area) of the door handles. Also on door sill & scuff plate.
Changed the lighting bulbs inside the car (yellow) to soft-white LED lights on front and rear ceiling/roof.]
Threw away the cheapest Minda OEM horns and got dual (4 nos) of the Hella Chrome Twin Tone horns installed, using vishnu horn wiring kit along with ADDITIONAL super-insulated wires with harness. The most-experienced and only specialised auto-electrician who does this niche-task in Blr, without even touching any of the original wiring (to maintain Warranty) is near Mathikere. Will ping back details to anyone interested with address/location. Warranty of all electrical systems will be intact, since nothing original is touched, while the new wiring is completely independent and direct from the battery under the hood. The trumpet-sounding horns are now extremely useful for highway/long-distance driving, especially the narrow roads and hairpin ghats.
Removed the stock-light on rear spoiler (stop-light) and replaced with double power LED lights.

Pending (minor tasks):
Dual Channel Car Dash Cam, 3K, ADAS, Built-in GPS, Route Tracker, App Playback & Share, Parking Monitoring. 128GB. (Not yet convinced if the significant amount is justified on the Chinese item or really needed?)
Foldable Windshield Sun Shade for front and rear (Lukzer).
Universal Compatible Car Side Window Sun Shade Pullover (Lukzer).
Portable Air Purifier Ionizer (Philips GoPure 3211?).
Headrest pillow for neck support AND memory foam lumbar-support (badly-needed) for front seats.
High performance 3 Way 6-Inch, coaxial car speaker with inbuilt PEI tweeter and HOP woofer.
Door protector cushion & shock absorbing silicone gasket (circular stickers).
Universal anti-scratch door sill car sticker decal for rear door/boot.
LED tail brake light/turn signal indicator (carbon-fibre).
Leather gear-shift knob cover.
Rat/mouse trap for engine bay and AC inputs vents. The servicing personnel mentioned that it will be installed (on request) during first servicing.
Final note:
After over 800 Kms in two Hyryder's (and having driven a Hybrid Sedan abroad for many years), I am convinced that this is a most-comfortable and satisfying HYBRID SUV, currently available in India.
Considering the premium pricing (that is soon increasing too!), while there are many crucial functionalities missing and much-desired features needed from Toyota, on the whole, the vehicle is truly satisfying for city commuting as well as long-distance driving (you need to do some mandatory mod's), provided: you are not one who habitually overtakes impulsively or loves to drive very fast all the time or pumps-up the adrenalin too often or goes off-road.
Hoping these notes were beneficial and educating to my fellow BBPian's. And Toyota Hyryder owner's.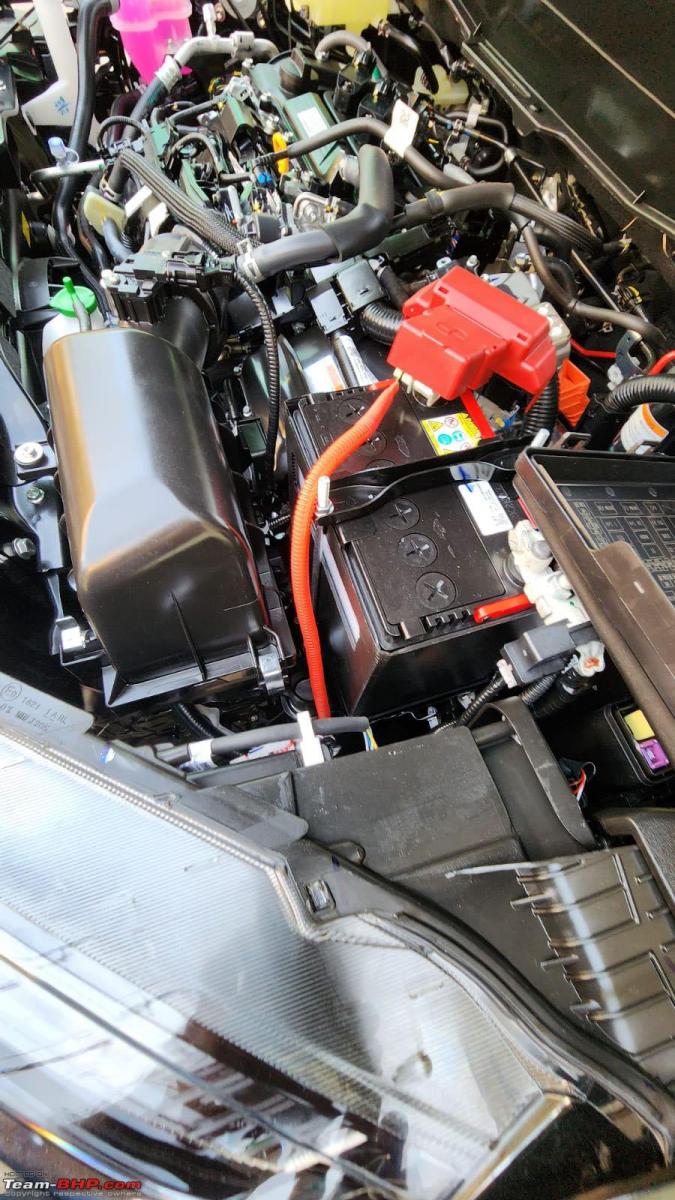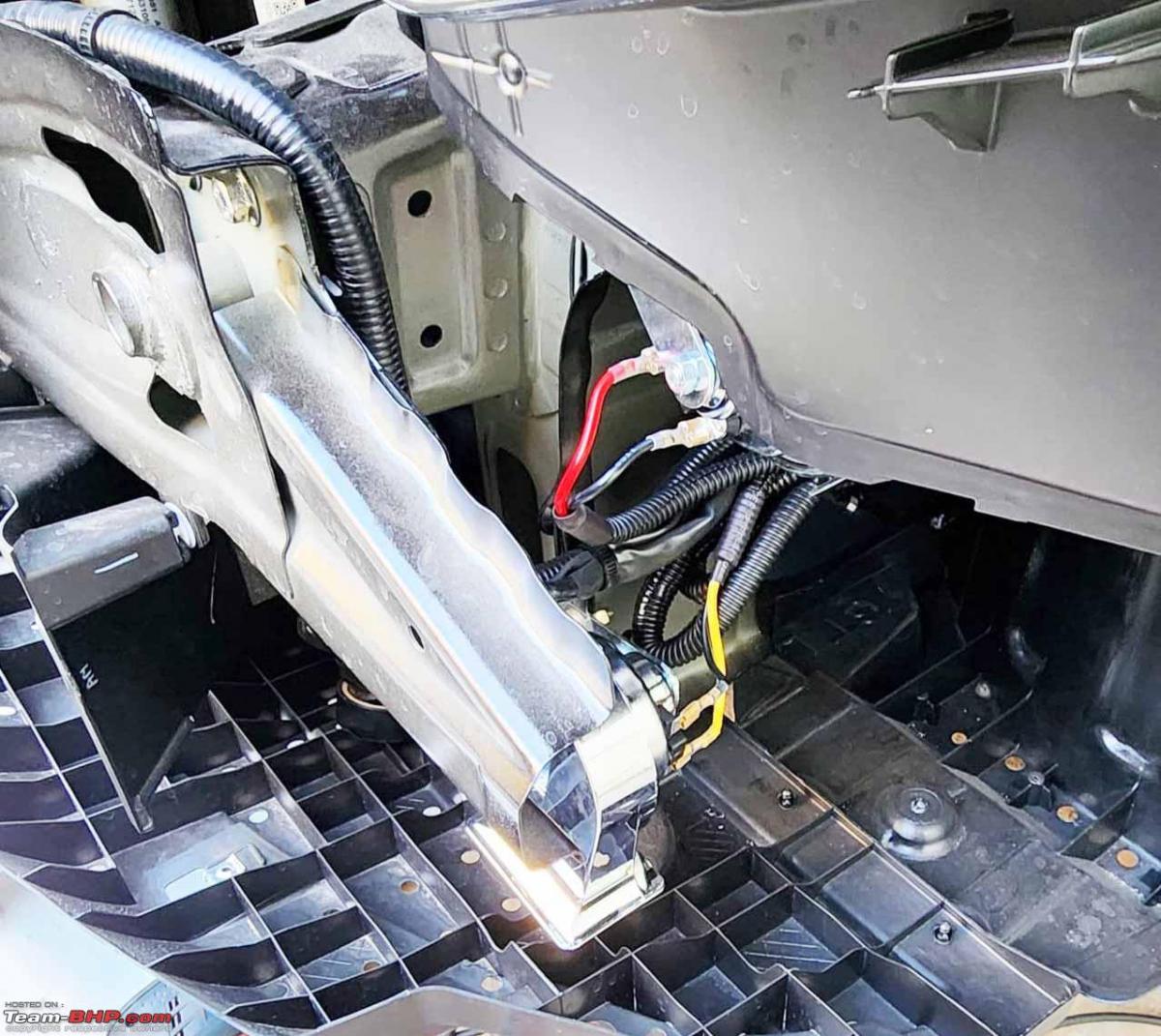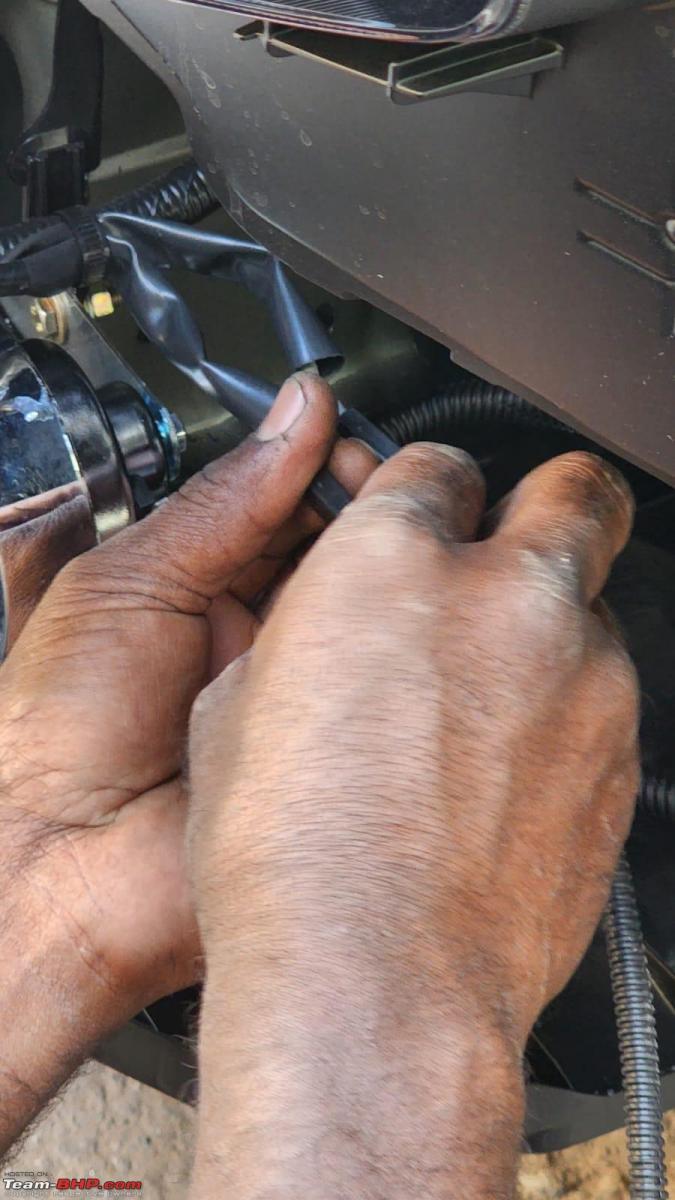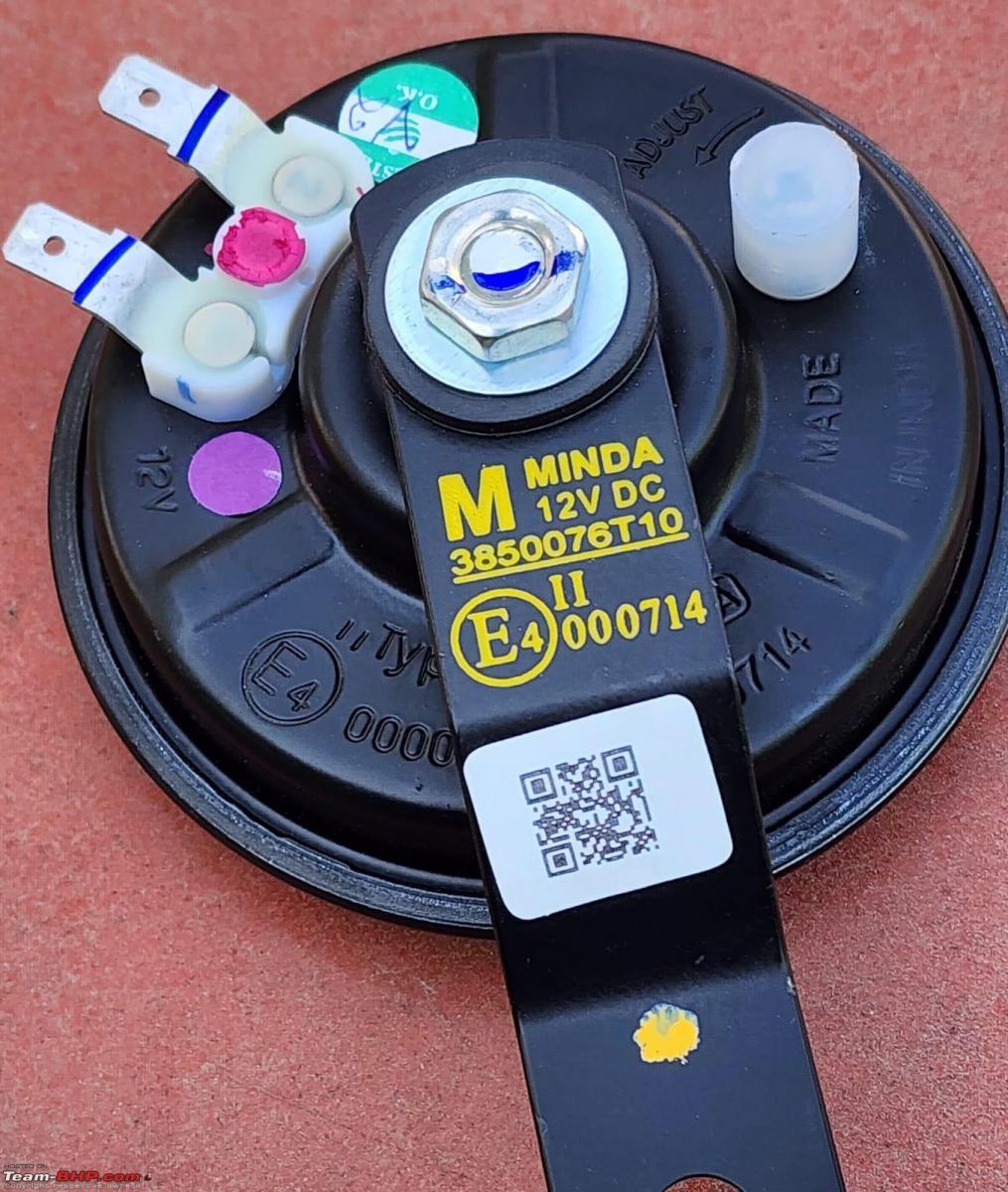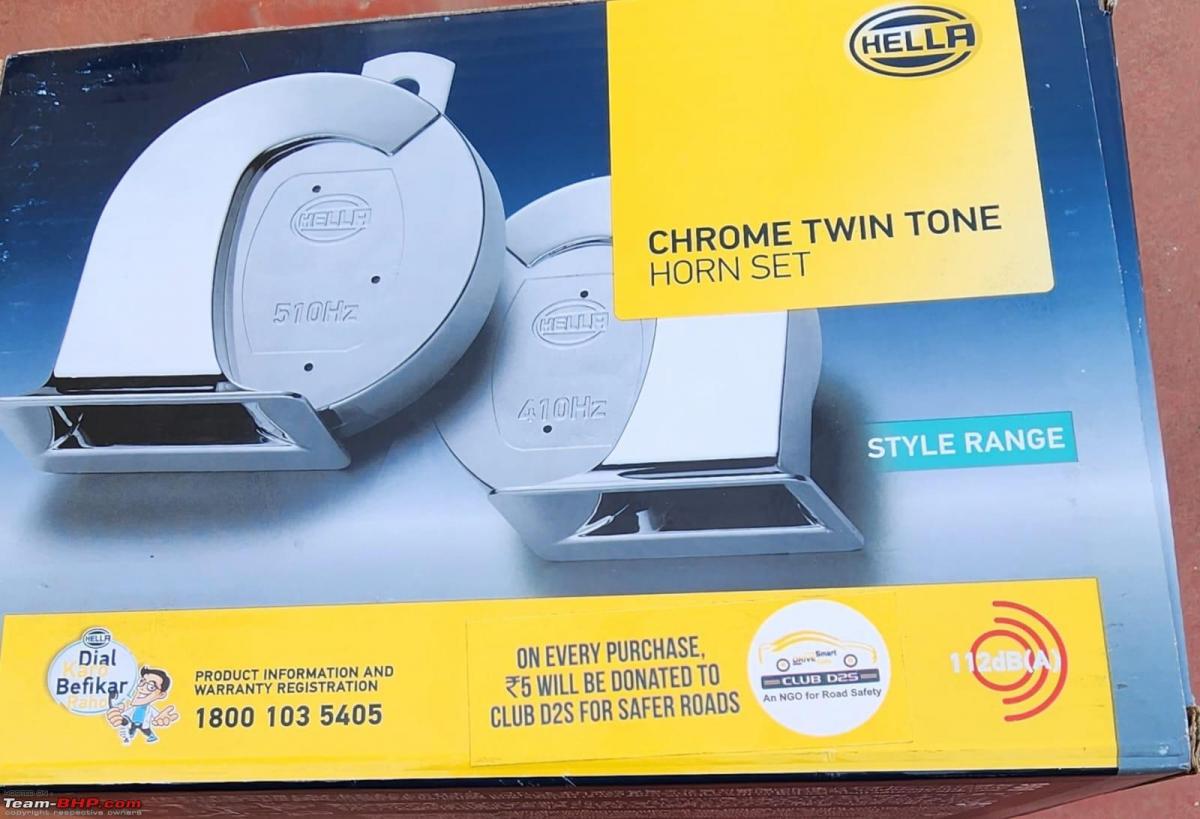 Check out BHPian comments for more insights and information.
Source: Read Full Article