We faced a few disrespectful comments or suggestions for restoring and spending on this vehicle. One of the comments was "Are you guys mad about spending on this scrap?"
BHPian Reckit recently shared this with other enthusiasts.
Hero Honda Ambition 135 restoration – Behind the scenes:
During my 12th-grade years in 2005 and 2006, I rode a Hero Honda Ambition 135, a period during which I grew into a driving enthusiast. Whenever possible, the bike was rented out from a native person. However, I would say Hero Honda's Ambition was my first bike.
Recently, as I searched in OLX for old bikes, memories of my solo rides with the HH Ambition came flooding back to me. My search for an HH Ambition for sale on OLX didn't even turn up any listings for sale in Kerala. After several attempts, I found an HH Ambition first-generation 2002 model for INR 7500/-. My brother and I approached the seller and bought it for INR 5000/- on 2 Aug 2022.
As part of the purchase, we understood that the gearbox system was partially destroyed. As the model was discontinued, spare parts would be more difficult to find, and Hero Honda sold fewer units only.
The first step I took was to create a restoration plan with the proposed cost.
Based on the restoration plan, stage one was a little difficult to achieve its target.
As authorized dealers of Hero Honda, we believed that Hero Honda Diya Motors Kollam Kerala was better suited to collect spare parts than any other workshop in Kerala, so we decided to give the vehicle to Diya Motors Kollam Kerala.
It was given to them on August 8, 2022. During the technician's diagnosis, it was found that the gearbox wheels were attired due to wear and tear. Despite repeated follow-ups concerning the work progress with Diya Motors, they gave us fake promises and fake statements without any progress. The root cause was Diya Motors couldn't track spare parts from their all-India network. Finally, we decided to step back, we took the vehicle from their garage on 27-Sep-2022.
We began looking for the gearbox set from the scrap in different cities in India via online, such as Coimbatore, Mumbai, Bangalore, etc. We finally found an engine at 'Gujri used spare parts' in Bangalore. We purchased the item and received it within a couple of days through the courier service. A local workshop fitted the gearbox in Chirayinkeezhu, Trivandrum. Thorough cleaning and reset of the engine were performed.
The second stage was easier than the first. We approached the local painting shops to carry out the painting job. Each quote ranged from 8k to 9k for the painting without removing the parts since masking would be used. Finally, we found a painting garage at Vaikom, Kottayam, Kerala which is being run by Mr. Adarsh. His garage was located approximately 140km away from my place where I am in Trivandrum. We were attracted to his painting skills through his Instagram page. As well, he offered a reasonable price for the entire painting, polishing, and minor restoration work. During the conversation with him, I was really impressed with his painting talent and his insight into the restoration of the vehicle. The vehicle was given to him on October 8, 2022, and he agreed to return the vehicle on October 30, 2022. In the meantime, he provided us with all the updates on the progress on a weekly basis.
The day had finally come for the motorcycle to be delivered, and my brother was assigned to take delivery on 30-October 2022. According to him, he was amazed when he saw the vehicle after it had been restored because the color of the vehicle had been changed from black to blue (Yamaha's Racing blue). We changed the color based on the painting technician's recommendation. During the painting's completion and setting, the vehicle appeared more elegant.
In addition, during the restoration, we faced a few disrespectful comments or suggestions for restoring and spending on this vehicle. One of the comments was "Are you guys mad about spending on this scrap?"
Following is my reply to them:
The on-road price of a Hero Super Splendor 125 cc price is approximately INR 90,000/- in Kerala India, but after five years of depreciation the vehicle's market value will be INR 40,000/-, so the depreciation amount would be INR 50,000/-. If the vehicle is purchased with a loan, the figures may vary.
My 135 CC vehicle cost me INR 25,000/- to restore (including vehicle purchase, engine reset, electrical works, painting, taxes, insurance, and renewal fee). After 5 years, the market value should be around INR 20,000/- (since it is classified in the classic segment). Therefore, the depreciation amount is INR 5,000/-.
Although, I am neither a businessman nor a seller with this ability to assess profit and loss. My passion and mission were about to be fulfilled, and I was about to satisfy my own needs. I enjoyed it a lot.
Our sincere thanks go to:
Mr. Adarsh Mr. Harpreet Seth
Bike Point/ Paint expert/ restorer Kerala. Gujri Used Spare Parts, Bangalore. Safexbikes, Delhi.
A special thank you goes out to Mrs. Vijina Reckit, who coordinated the finances.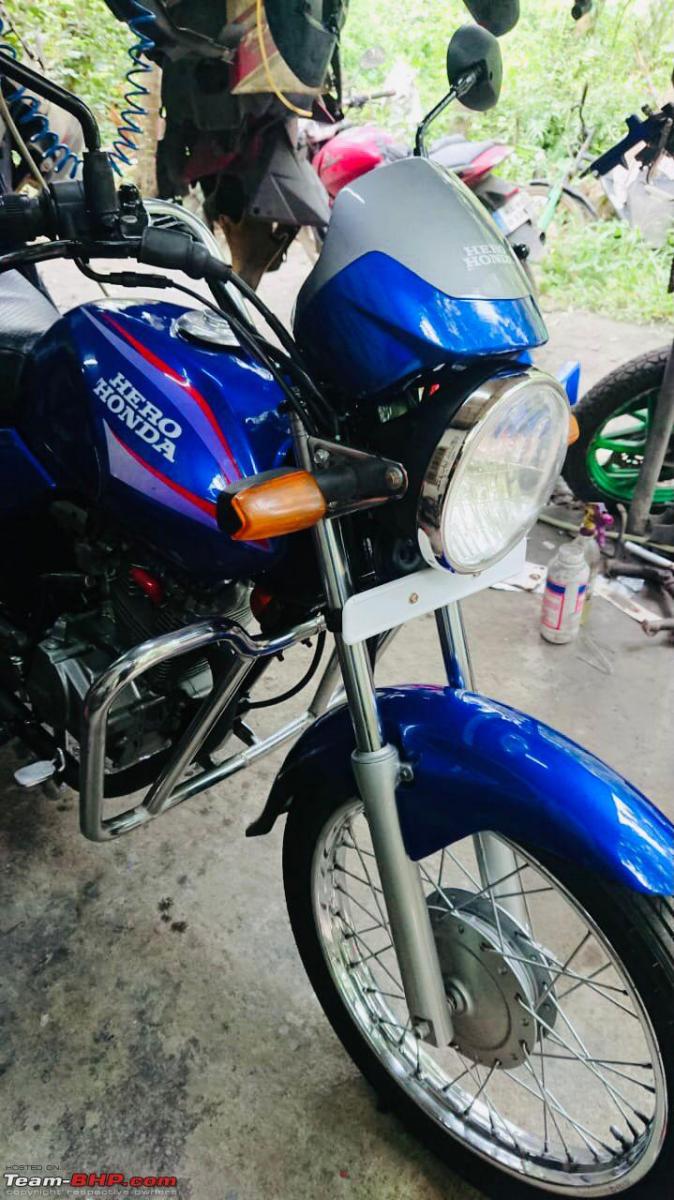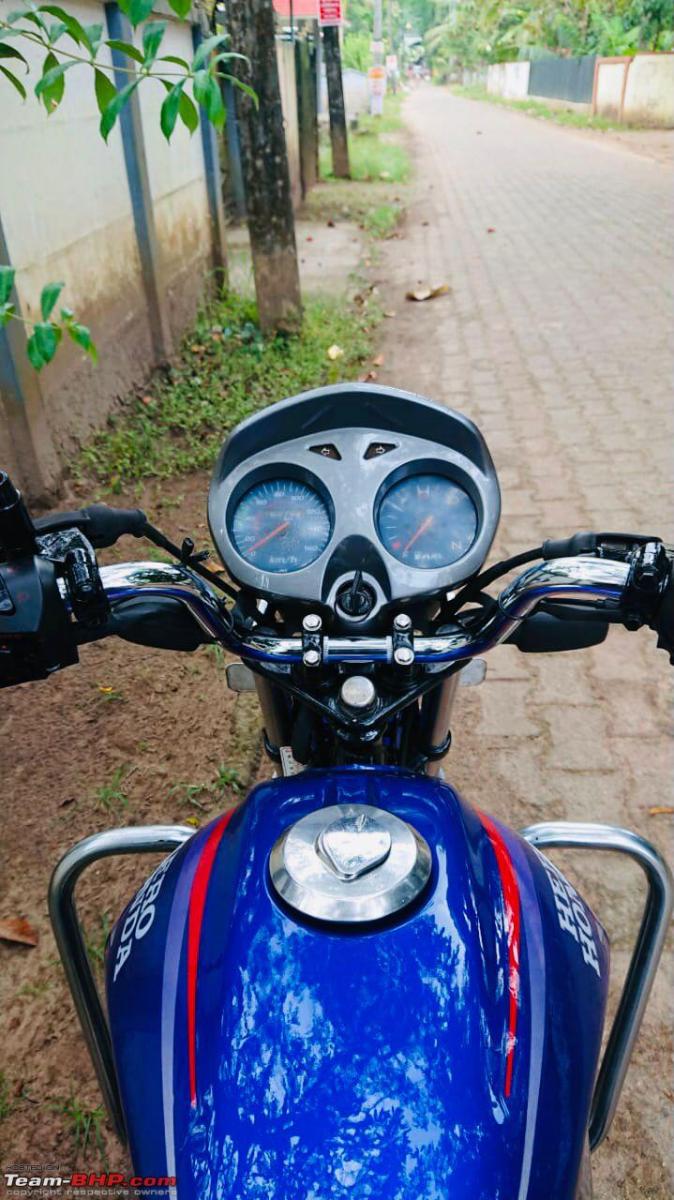 Check out BHPian comments for more insights and information
Source: Read Full Article