Neither my Ford Figo nor my EcoSport had this gift of rattles even after being driven for more than a lakh km.
BHPian DragonHawk recently shared this with other enthusiasts.
Life with my pocket rocket
Skoda Kushaq 1.5 TSI MT: 22000 km update
16 months and 22000 km? That is quite a mile-munching when compared with other cars I have owned. During this course of the journey, it did have its fair share of issues and niggles but mechanically it is a cracker of a car, especially with that sweet 1.5 TSI. The car doesn`t break a sweat and happily chugs around 100kmph throughout the day.
As I pondered the time with the Kushaq, I am in a more comfortable position in saying, I don't hate it, but it ain't the love of my life either. The problem here is the gap defined by Skoda with the MQB A0 IN platform when compared with Skoda DNA it is known for. The car is solid enough, it looks good, 1.5TSI efficiency is excellent, the space is fine, the Skoda SVC experience is improved and the overall quality is fine.
As you see, it scores solidly in the middle – and from a car that costs this much, it needs a couple of bigger scores to lift it from a kind of aggressive mediocrity. Especially with some annoying things like the way the car rattles, I don`t have much confidence in the longevity of the car. Skoda SVC is clueless and they have tried all they could or rather what is mentioned in the SOP of Skoda. In a way, I appreciate the Ford build quality because neither my Figo nor Ecosport had this gift of rattles even after driving for more than a lakh km.
As posted in my previous update, stock Goodyear gave up sooner than I had anticipated. With not many options in stock size, decided to upsize to 215/55 in stock r17 size and went with Vredestein ultrac vorti which cost 11200 a piece. Having driven almost 5k km, tires have offered balanced performance in almost all types of tarmac. If one wants the performance of Michelin with stiffer sidewalls and a lesser sticker price, then this can be considered as one of the prime contenders.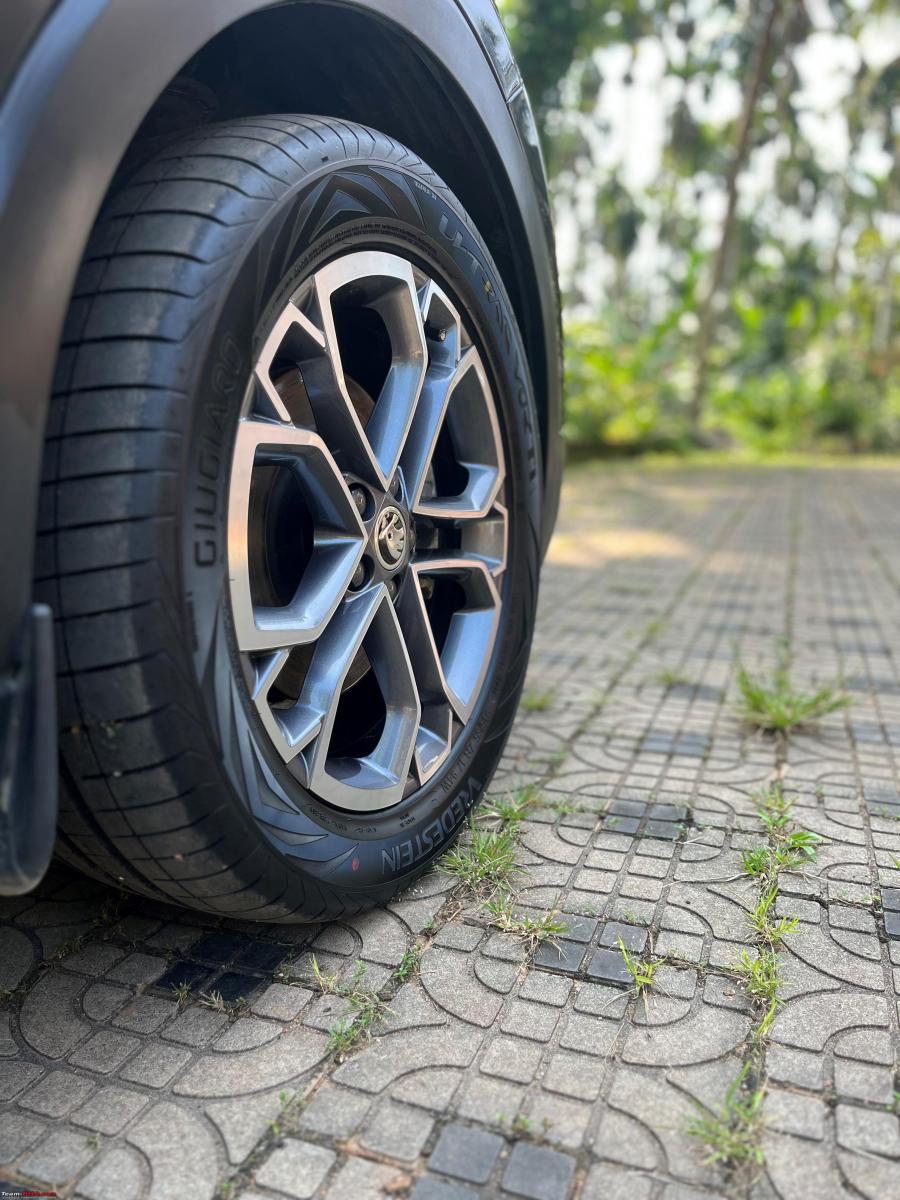 During my recent visit to SVC, got my horn replaced with the one provided by Skoda as an accessory with part no 6JM-093-806 which is the same as the one meant for Ambition. The total cost came to around 2500 which includes 1000 as labor.
Apart from this, whenever the car was stationary for a couple of days, a low-voltage warning message was displayed in the console. The culprit was a damaged wire connecting to the alternator, which happened because of a rat bite.
Apart from this, the car ownership journey has been smooth, and except for the rear wheel bearing replacement, and broken power windows switches, I don`t have anything major expenses to report.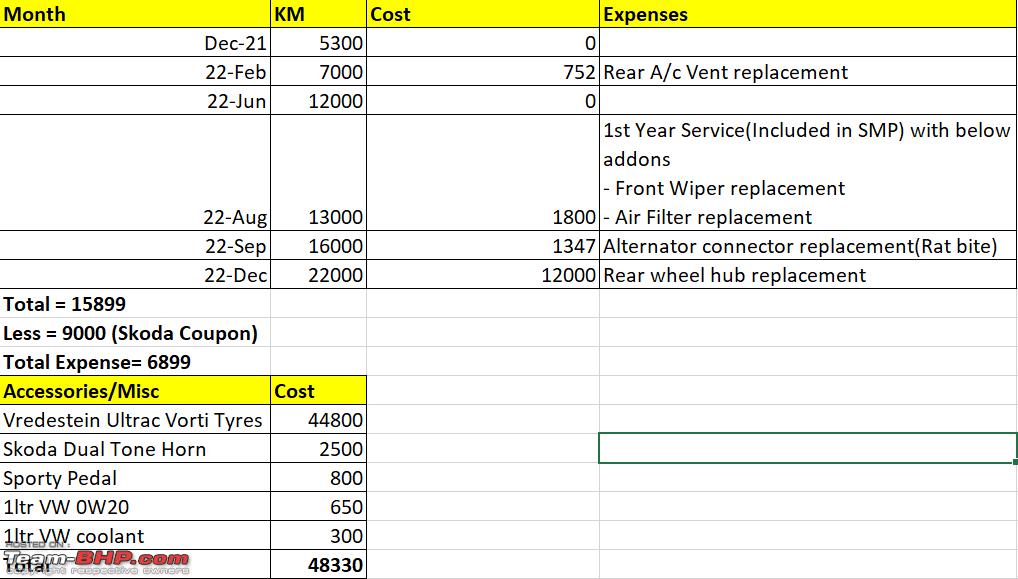 PS: Haven`t included Alignment/Balancing cost here.
During 2nd week of December, some of us from the KA21 team-bhp community went on an overnighter trip to Thirunelli, Wayanad. Here are some of the photos as seen from my lens.
Bhpians steed starting from left, mine, PrideRed, PetroNerd ,_chikku, Thilak29, Emvi, prasanna_indaje and Bdn317 (not in the pic).
Our place of stay, Himagiri Zostelx managed by Agraharam Resorts. The resort is at a picturesque location and is highly recommended.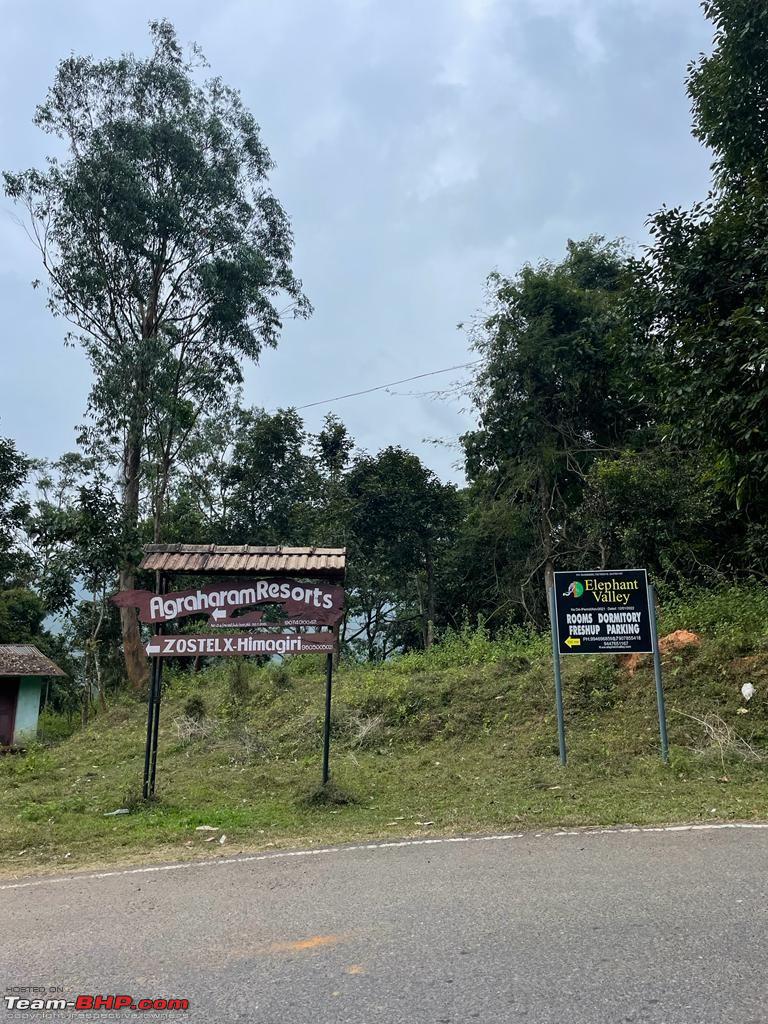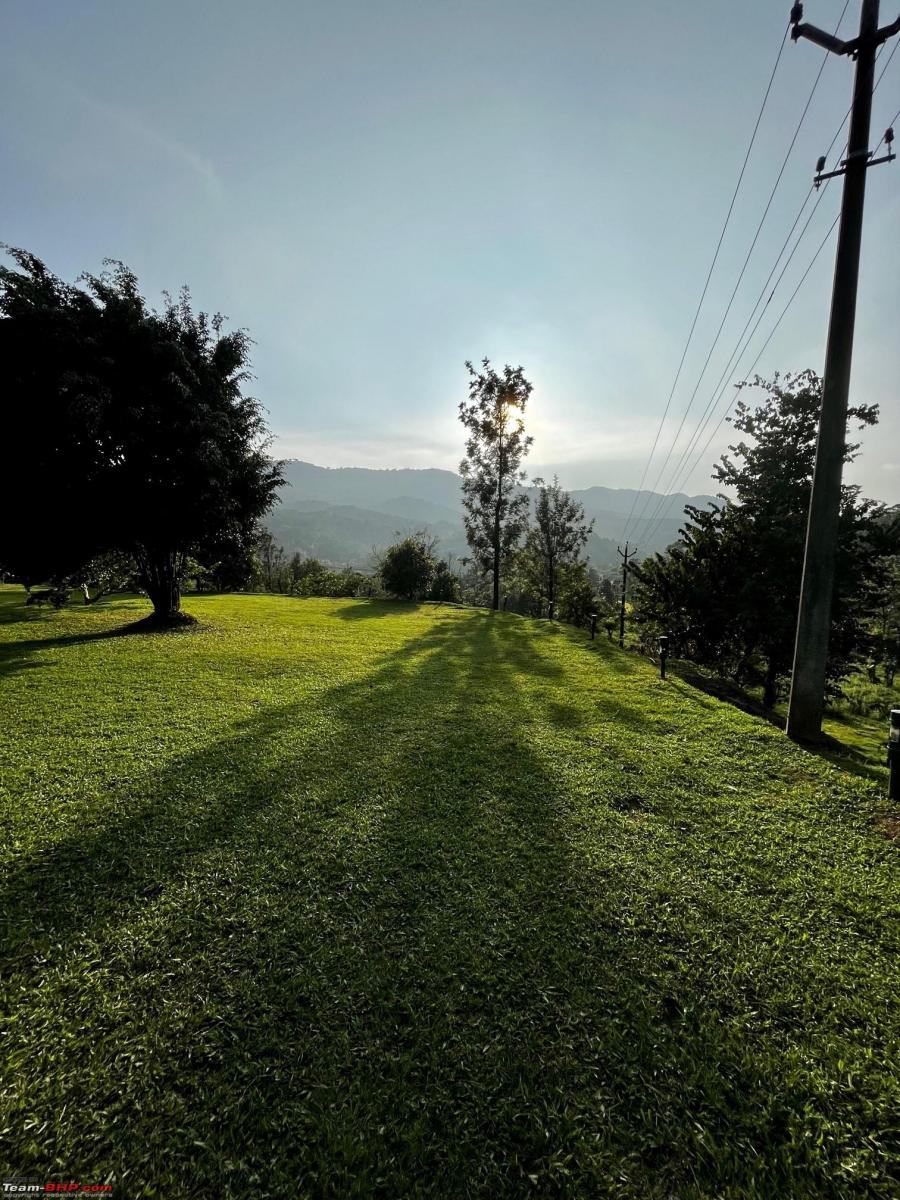 Parting shots of my steed
Check out BHPian comments for more insights and information.
Source: Read Full Article