I couldn't even cross a deep slush without getting stuck and keeping my feet down in those leech-infested deep puddles.
BHPian GudduRohith recently shared this with other enthusiasts.
Greetings to Team-BHP and all the members!
I have a Royal Enfield Interceptor 650 BS6 which I bought in August 2020. I have clocked about 11000+ kilometres and customised my motorcycle to fit my needs. Initially, I wanted to buy a dual-cylinder scrambler motorcycle but all the options were almost or above INR 10 lakhs which were way above my reach. And in my opinion, it wasn't feasible either. Hence I just got an Interceptor 650 and thought somewhere down the line, I could turn it into a somewhat acceptable off-road-worthy scrambler.
I wanted to make my motorcycle resemble a scrambler because there's this beautiful broken road/off-road stretch in the Bhadra forest area where I along with my friends had gone during monsoons. And I always found the trail to be very challenging and beautifully haunting.
Recently riding my 650 for the first time there made me think about my motorcycle choice as the 650 couldn't even cross a deep slush without getting stuck (almost a given keeping the road-focused tires and the weight in mind) and making me put down my feet in those leech infested deep puddles. It got me thinking really hard. And that very night I promised myself that by the next time I visit the trail, my motorcycle should be able to tackle/conquer this trail without letting my foot down during the entire course (way too far-fetched I know)!
Hence I decided that the time has come to finally modify my motorcycle with the realistic goal being to be a good soft-roader if not an okay-off-roader (if that's a thing!). And giving into the thoughts of building a scrambler is what needed to be done, it was the only way to go! My only priority was to not look odd and not to settle for jugaad-like finish, I wanted the finish to be close to what something out of a factory would look like and to also be low-key.
And to not look odd is to keep my motorcycle off the police's attention radar as cops here are very strict!
The list of parts which I have installed on my motorcycle is as follows. The mods are done keeping the aesthetics and comfortable rider triangle in mind (I am 6 feet tall so wanted to sit comfortably with relaxed ergonomics and be able to saddle).
Himalayan adventure handlebars with adventure bar end weights.
Hella Chrome trumpet horns.
KTM duke indicators.
Hitchcocks led tail light.
Carbon racing 2-inch straight handlebar risers.
Sahara single touring seat.
Red Rooster Performance SS chain guard.
Zana headlight grill.
Maddog scout x fog lights.
HJG fog lights.
Motourenn lowering off-road footpegs.
Bobo mobile phone holder with USB slot.
Keeping performance and off-road tackle-ability in mind, I have performed the following mods:
Way2Speed SS headers – (they are awesome but I think are out of shape very slightly when viewed from behind, which is making the profiles of exhaust end cans not symmetrical. I am still confused if whether the left exhaust is jetting out or if the right exhaust is cramped in. So in dilemma whether to go back to the original headers and carry that symmetrical look or to sport these very headers. Need input from fellow members, please? But the owner Melwin anna is a very approachable and nice guy).
Powerage SS short-end cans
Way2Speed front and rear suspension (order placed and yet to be installed)
Marsh auto preload adjusters
Tires play a very important role be it off-road or on-road and I still haven't swapped the OEM Pirelli tires as they still have a lot of treads left in them. Will surely be swapping 'em for Ralco Speed Blasters before the next monsoon. And I have thought of converting my rims to 17 rear and 19 front. Don't know if I'll be able to do it as I can't find similar sizes with Excel rim dealers.
Heard bikenbiker had 19s in Excel but now they've been out of stock for a very long time.
I'll keep my fingers crossed and I am open to suggestions from y'all.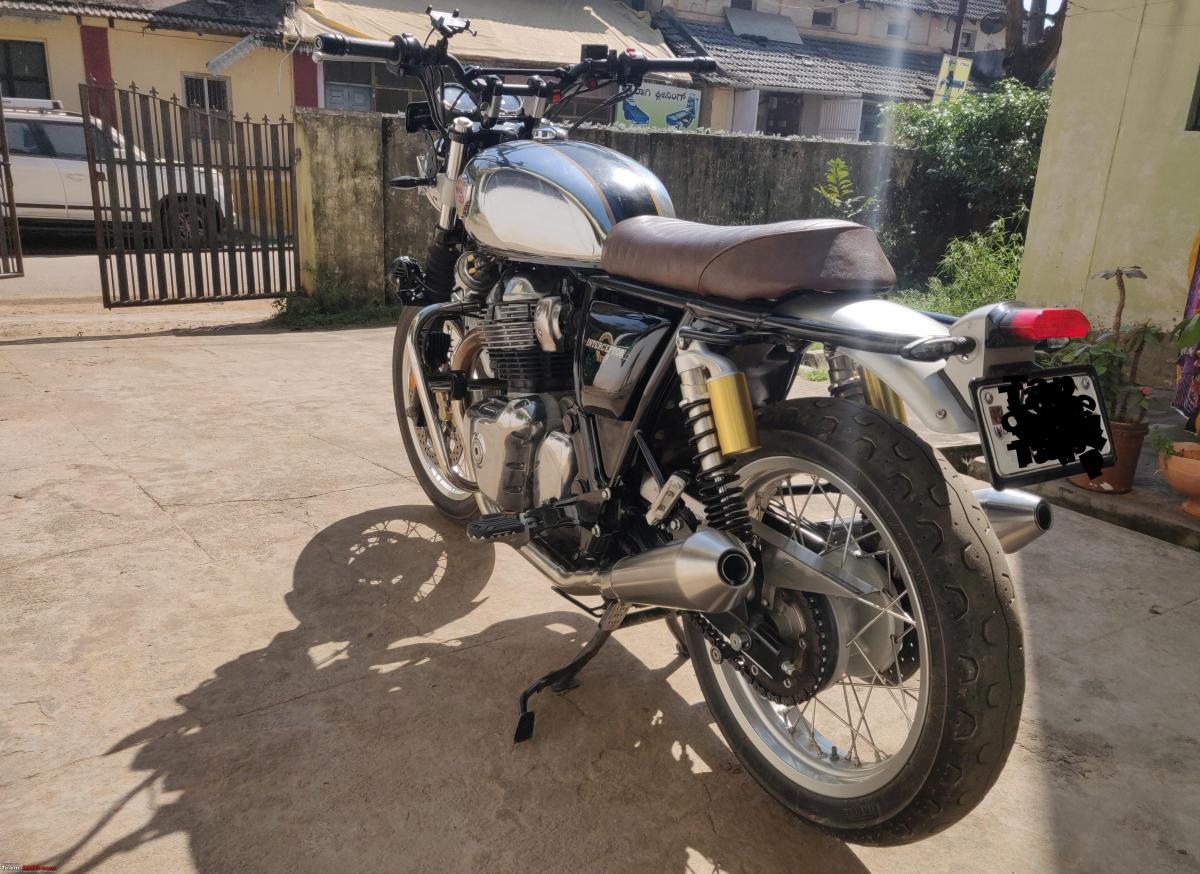 Check out BHPian comments for more insights and information.
Source: Read Full Article