I opted for some accessories and underbody rust coat as well. Paid up front. On second thoughts cancelled some of them as I thought they might goof up big time and cause further delay in delivering the vehicle.
BHPian Capri89 recently shared this with other enthusiasts.
Purchase of Urban Cruiser
Have been using Maruti swift for the past 6 years without any hassle. But family trips have been on the rise for the last year or so and hence the need for a family vehicle with enough boot space, comfortable seating et al was felt.
Several TDs over the past 9 months (as well as ownership reviews here) on Nexon, Venue, Ciaz, Amaze, Magnite etc finally led to the selection of Urban Cruiser.
The ownership review by @rainmaster put a favourable spin to the decision.
Purchase Experience
There was a distinct possibility of acquiring a BH number plate. However, it was a no-no in TN. So much for federalism. Explored in KA, but, resident proof became an issue. Subsequently heard that KA is doing this only on a whimsical fashion. So even if one is eligible, he/she may not get it for sure.
Went to MH. Submitted the documents to a Toyota dealer in Bandra for further vetting the process. The RTO guy there (Mr.Sachin) took a day and confirmed it could be done.
Waiting for the right color took a month. But finally decided to go with the color available. Sunny white. Wanted to have it before the monsoon batters the city and the Konkan. Dealer promised delivery in 5 days' time. So kept 7 to 10 days' time as a buffer. After all had to drive all the way down for 1300 km.
PDI
The dealer was very cooperative and brought the vehicle from Bhiwandi to Kurla for this purpose. However, the yard at Kurla wasn't in the best of shape to do a complete PDI. The vehicle was parked close to the wall on one side. It started to drizzle also. Still managed to do whatever possible and was satisfied with the vehice. The Odo read 32 kms.
Tried to locate the manufacturing date of the tyres. But could do so only on one of the tyres. Tried to locate the same on other Toyota vehicles on display there, but same case. When I brought this up with the SA, well, he wasn't even aware of such a thing in the first place.
Funding
As the interest rates were inching up wanted to strike a good deal before it was late. Got a deal @ 7.8 %. Actually would have got at 7.6 % if I had processed it myself. But to save time took the dealer's help for processing this. Shot down on some of the documents that they asked (post dated cheques, Form 16 etc.) Got my way on these things as I threatened to walk out of the deal.
Insurance
Remember clearly telling the dealer that I would take care. At the last minute they insisted that I take it from them. I said ok, if they are able to match mine. They wasted 3 days on this and finally wanted me to process it myself. I did this in half hour. Saved about 15 K. (need to get credit for this)
Accessories
Opted for some accessories and underbody rust coat as well. Paid up front. On second thoughts cancelled some of them as I thought they might goof up big time and cause further delay in delivering the vehicle. Should remember to get the credit for the cancelled items.
Registration
When the day for registration came, more documents were sought, hard copies this (they could have taken a printout themselves), clear copies that. Surely all these could have been asked for earlier while the loans were being processed.
I couldn't be patient any longer. Told them firmly that they should be giving a pleasant experience and not any other. The floor head at the showroom apologized and committed to deliver in a day. This he did but not without some amount of bad blood. I was determined that I wouldn't hold on to any bad moments when it came to taking the actual delivery. Alas! Things turned out differently.
I was told to come at 1530 Saturday. But drove out of the showroom only at 1900. The documents, invoices etc had to arrive from another office (Kurla). And that took forever, indeed. While checking the invoices found that the Fastag card was stapled thereon. Requested them to affix it properly on the vehicle. Uff… would have missed this.
Asked for the guarantee cards for tyres and battery. Was told that the vehicle manual, wherein the makes and dates are noted would serve as the guarantee card and no separate document is given. Further it was stated that the guarantee is only for a year.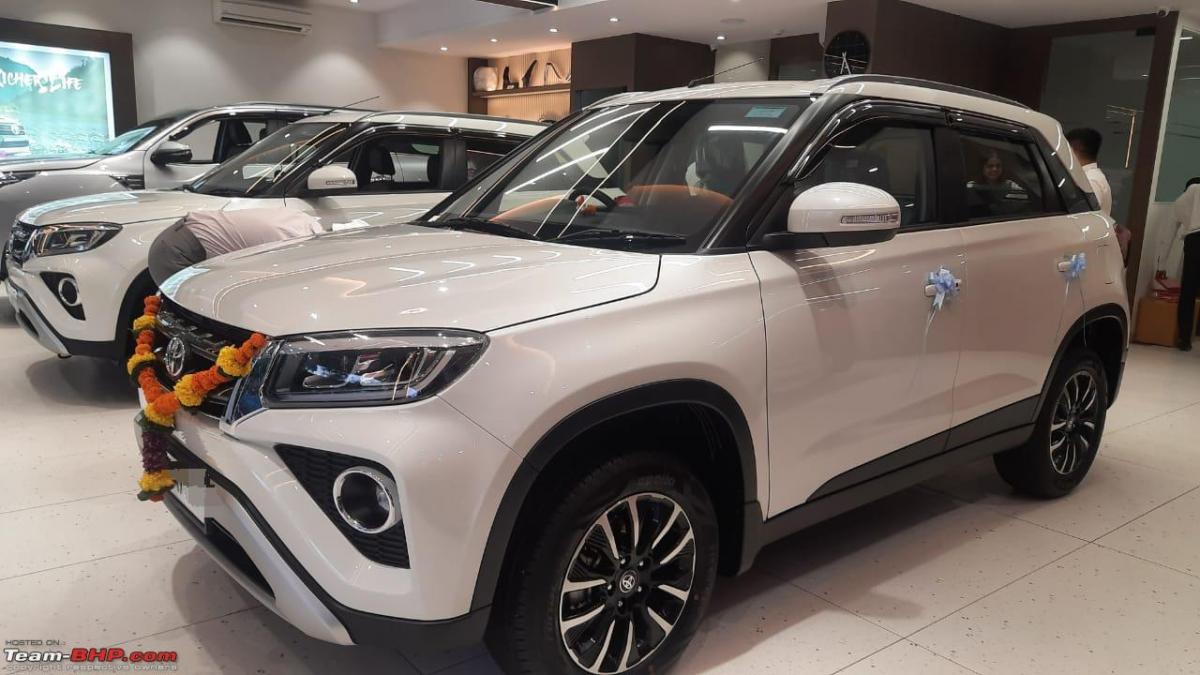 By the time I drove the vehicle from the showroom the rain gods also witnessed the occasion and showered their blessings in abundance.
Read BHPian comments for more insights and information.
Source: Read Full Article