The car has become extremely torquey, very responsive and fun to drive.
BHPian dieselhead01 recently shared this with other enthusiasts.
Hey, hope you're all doing great. You might be wondering what this thread is about. This thread is about an upgrade I've longed to do for quite some time. Recently I'd posted a thread about changing from old map to a new one, from Wolf Performance, Garage89, Coimbatore. Again have to say that it's the best purchase I've ever made for my car. Out of all the maps I've driven, I can confidentially say, nothing comes close to Wolf, when it comes to the 2.0TDI engines, they're impeccable. They make sure to show you what these beautiful 4 pot diesels are capable of. The stage1+ ECU tune along with the stage2 TCU tune has shown me the true capabilities of this engine. Like some of them on the forum mentioned, it's indeed a 'remap-ready' engine. The car was extremely torquey and fun to drive, gave me chills every time I dabbed the accelerator, irrespective of D or S or M mode. More about this on my previous thread for those who missed and would want to read.
So, exactly after a week, not like I was already bored of the stage1+ power, but had this stage2 idea for a long time, and I'm someone who believes in instincts very much, so something told me that this would be the best time to get it finally, as my friend who has a manual Octavia TDI Manual, who was running on stage1+ remap also wanted to do it, so we decided on doing it together. So I called up Garage89, and as always Mr.Raaj and Mr.Kamal, were amazing and understanding, and they asked me to come over to the garage in a day or two. Garage89 has become my go to place, not only about how impeccably they deliver the promise but also never fails to understand the customer's needs.
So I had gone to the garage a couple of days later, and they had also gotten the downpipe ready. It was an SS Custom Downpipe (3"). The downpipe itself looked so beautifully crafted, like it was a 'piece of art'. The procedure took about 2-3 hours on the whole for the entire downpipe installation along with the removal of the CAT (Catalytic Converter) and the stock pipe. Then they flashed the stage2 ECU tune on my car, and they asked me to do a small trial run once.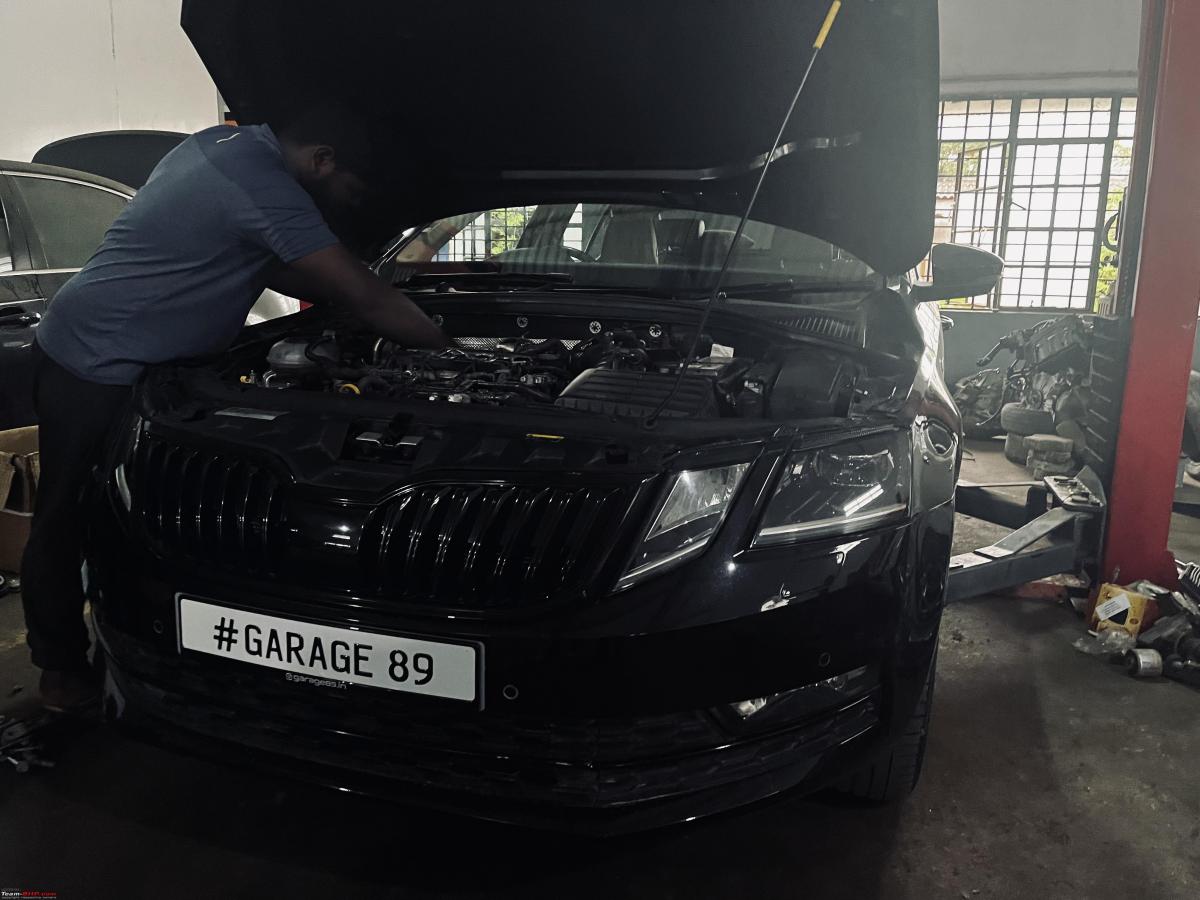 I agreed and went for the trial run, and before going for the run, they told me it would take 2 days approximately for the new map and the downpipe to get adapted for maximum performance. So my expectations had shortened. So while in the run, got a small free stretch of the highway, where I dabbed the accelerator, and was shocked by the change (even before the adaptation). The mid range felt so much more punchier than before, even stage1+ was a beast when it came to the low end, mid range and also the top end. But this was just straight away an enhancement. It pulled like a proper 6 cylinder diesel. The turbo spooling became more evident and the whistling became very noticeable. Even the top end was hard hitting. Doing silly speeds like it was nothing. Stage2 showcased what the car truly was capable of. Blew mind right from the moment I dabbed the accelerator. There were no struggles/pauses in power delivery, not like stage1+ had any of these flaws, but stage2 was just unbelievably more torquey, never felt out of power, and the car was overeager I'd say. It was really responsive, and the way the car produces that torque now, is something else. Not exaggerating, even a 530d wouldn't satisfy me now, my Octavia has spoilt me that much. Right from the word go, from launch, (even with launch control) torque was the only word I'd want to use again and again and again. The car was extremely torquey, it will never bore you. Certain things can't be put into words, and this is one of them.
So I came back home with a wide smile, being ever satisfied with my car, a big thank you to Garage89 and Wolf Performance for giving me such an impeccable tune, trust me, they're the best in business when it comes to diesel cars, especially 2.0TDIs. So after two days, which is today, after the entire adaptation was over, the car felt more raw, more torquey and even more responsive and eager, and was ready to zoom past even with par throttle. The car felt more torquey now, zooming past cars without an effort, the adrenaline rush was something else. The urgency at which this 2.0 TDI goes is something else. My friend had his car tuned as well, it's a manual Octavia TDI, and now has got the stage2 upgrade, and since it was a manual it was amazing and a delight to drive. Felt exactly like my car, the car was extremely torquey, very responsive and so much fun to drive with that slick 6 speed manual gearbox. That car was something else. Me and my friend are extremely delighted and excited about our tune, and consider this as one of the best decisions we've ever taken. I would suggest anyone who has a 2.0TDI and wants a little more power than what's provided, then Wolf/Garage89 is the answer, they would surprise and exceed your expectations when they show you their results. Hope to continue more with this build, this doesn't end here, Godspeed
Here are some pictures of my car and my friend's Octavia TDI Manual (silver):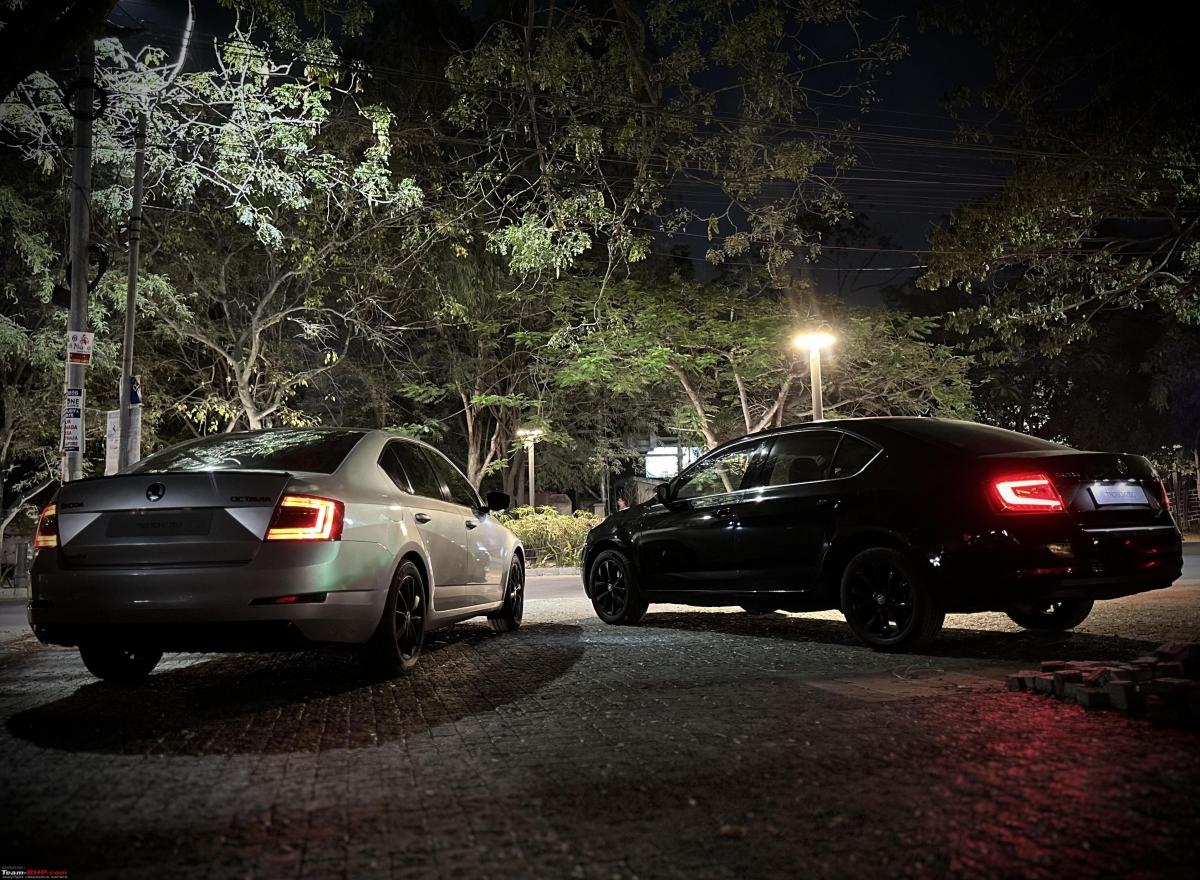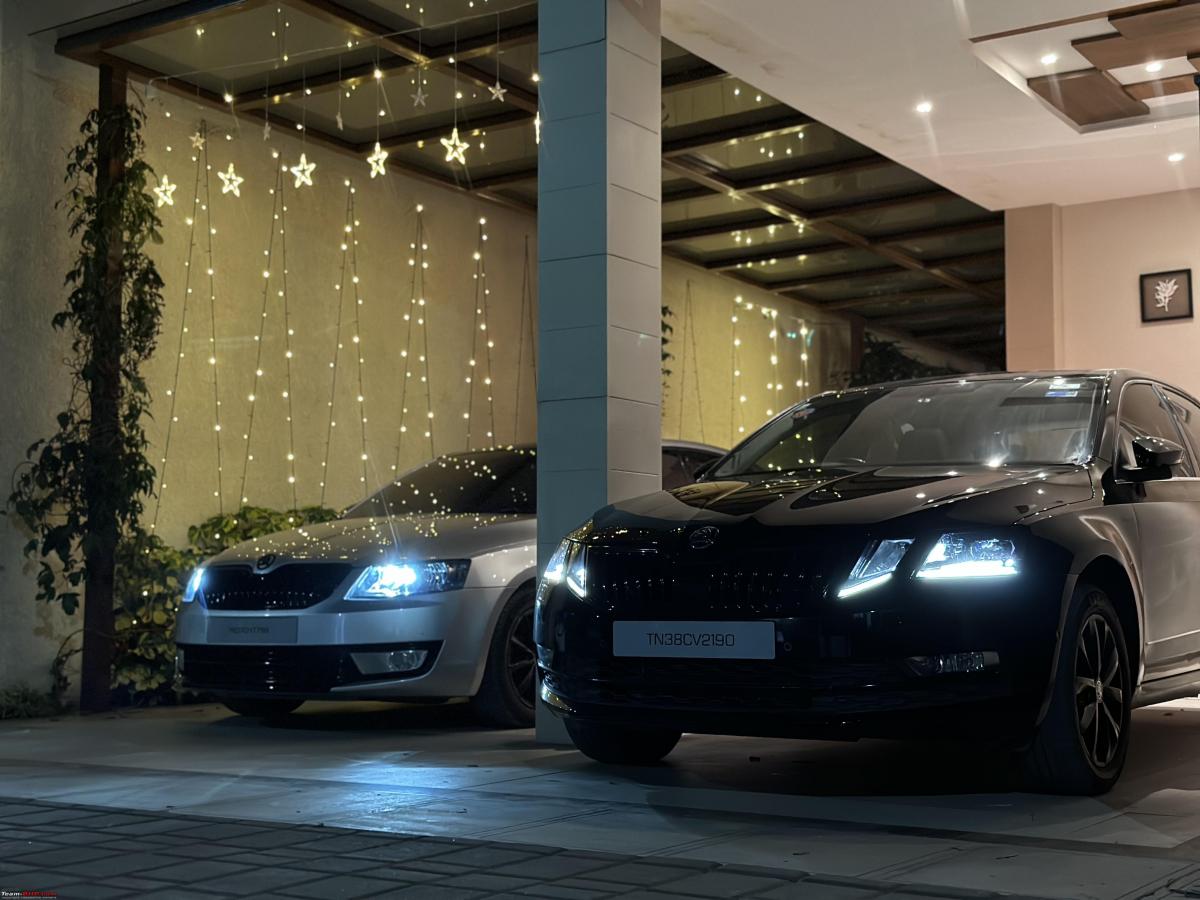 Read BHPian comments for more insights and information.
Source: Read Full Article