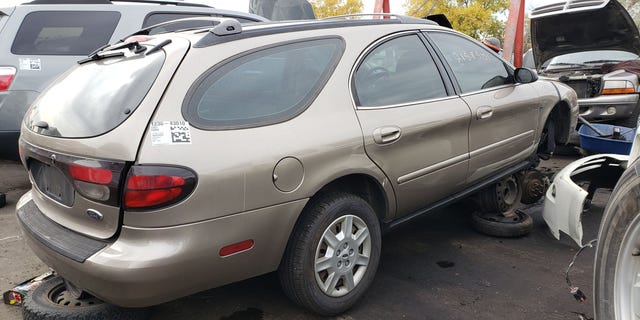 Ford offered three distinct sizes of station wagon into the 1990s, but the rise of the minivan and SUV killed the big Country Squire after 1991. The midsize rear-wheel-drive LTD wagon got shoved aside by the new front-wheel-drive Taurus wagon after 1986, and after that the Taurus (and its Sable twin) ruled the Ford wagon world all the way through the 2005 model year, scoffing at those cramped Escort/Lynx and Focus wagons all the while. Taurus wagon production ended in 2004, with just a handful of '04 and '05 models sold, and I've been scouring my local car graveyards for one of those cars for years. Finally, this 2004 Ford Taurus SE station wagon showed up in a Denver-area yard.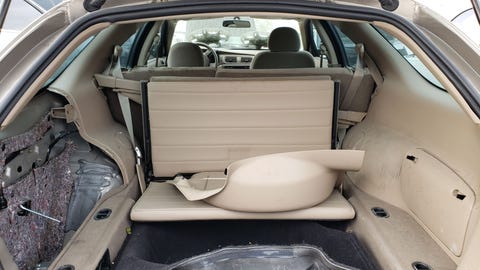 The original Taurus itself was gone by the 2007 model year (and all the '07s were sold to fleet-only buyers), with the model name being recycled for use on a Volvo-platform-based sedan and Freestyle-based SUV. The Taurus wagon managed nearly two full decades as more or less the same car, apparently clinging to life on sheer momentum during our current century. This is the sort of history I try to track down in junkyards.
This car looked to have been pretty clean when it arrived at its final parking spot, with the key still in the ignition and a glovebox full of original documentation. I'm guessing it was a high-mile dealership trade-in that nobody wanted at auction.



Source: Read Full Article