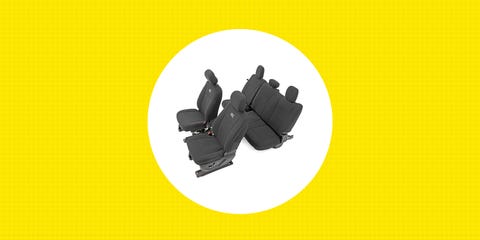 Whether you drive a truck like an F-150, Silverado, or Ram, the seats will take quite a beating. They're built to last on their own, but seat covers take the next step towards protection from dirty jeans, oily toolboxes, muddy paws, and stray drips of ketchup. It doesn't matter if your truck is a workhorse or commuter; seat covers are a good investment.
There are two kinds of truck seat covers out there: model specific and universal. For a more measured fit, go for a model specific cover—just note they're a bit pricier. If you're looking for a cheap option, universal is the way to go. Do plenty of research, however, to make sure they'll fit your truck.
So keep your king-of-the-road-throne in pristine shape with these top-rated truck seat covers. Your rear will thank you.
10 Stylish Car Seat Covers That Also Protect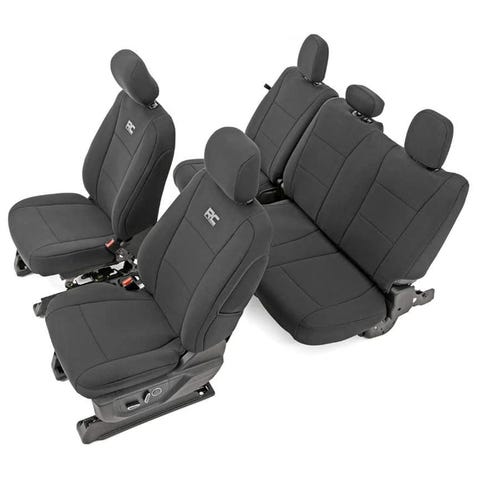 This set features covers for both front and rear seats in 2015-'20 Ford F-150, 2017-'20 F-250, and 2017-'20 F-350 XL and XLT models. They're made with a layered construction consisting of neoprene, foam padding, and a polyester shell. The neoprene offers handy water resistance, and the covers come with a one-year warranty.
Note: Does not fit Platinum, Lariat, King Ranch, or Raptor models.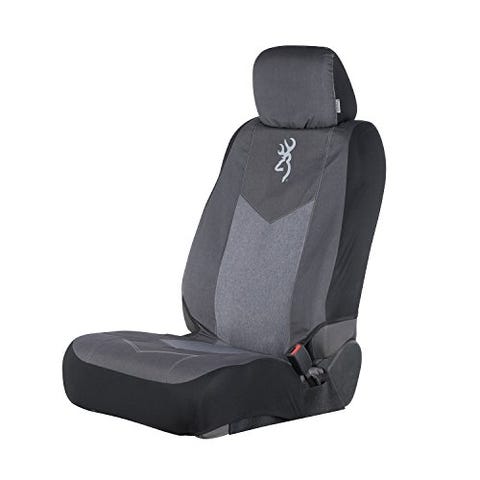 This single universal seat cover covers front or bench seats. It's designed for seats with removable headrests, and it even comes with a cover for that headrest. The covers are made from 100% polyester for dirt and water protection. That Browning logo is a cool touch, too.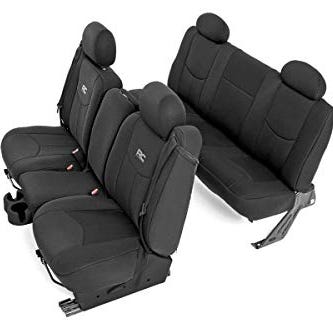 This front/rear seat cover set fits any 1999-2006 Chevy Silverado 1500. They're made with Rough Country's layered construction consisting of foam padding, neoprene, and a protective polyester shell. The neoprene is water resistant to protect from spills, and the covers come with a one-year warranty.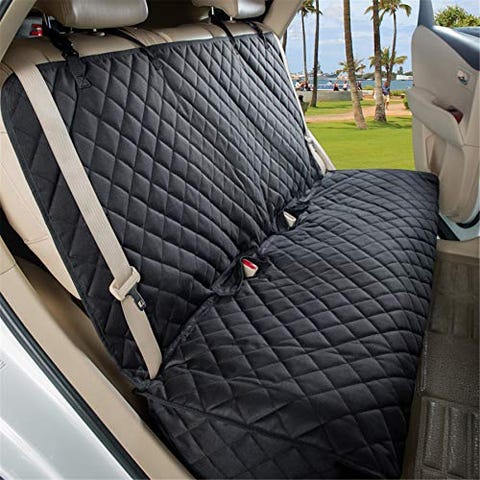 This seat cover is a perfect choice if you have dogs running around the back seat, but it can be used for two-legged passengers as well. The universal size measures 49″ L × 56″ W, so it would be a good idea to measure your truck beforehand. The heavy-duty material is scratch- and waterproof for awesome protection.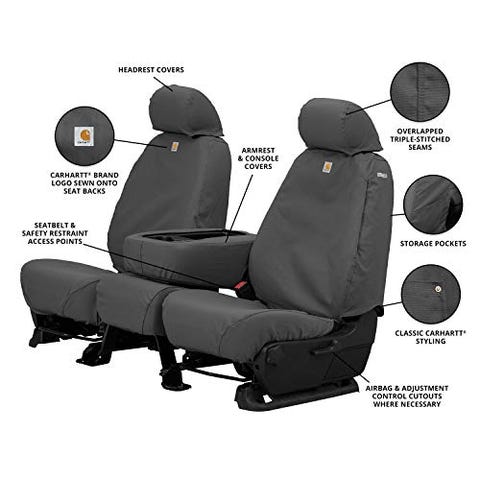 This rugged cover set comes with two front seat and headrest covers for 2011-2016 Ram 1500/2500/3500, excluding Laramie or Sport models with recessed headrests. With the Carhartt badge, you know this is a tough set that will last for a long time—and the pieces are even machine washable.
Note: Center console cover is sold separately, contrary to the picture.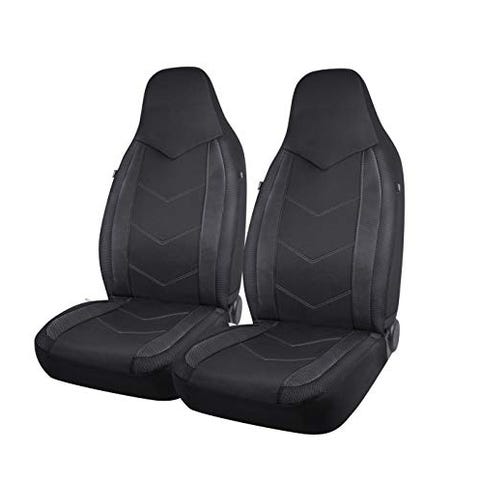 These universal front seat covers are a great price-effective option. They fit right over your headrest and attach snugly with relatively easy installation. You might want to let them sit in the sun for a bit before trying to stretch them over the seats; with the integrated three-panel design, these covers are designed to fit tightly.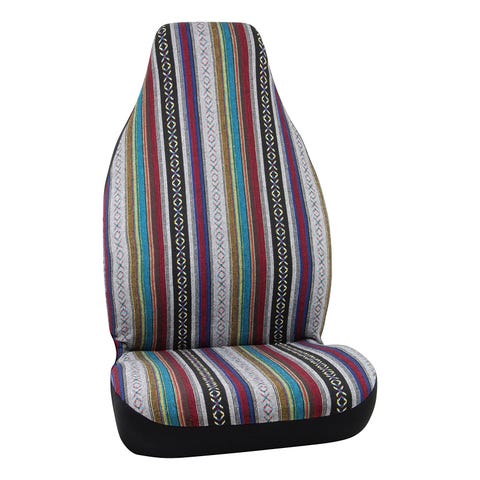 This single vintage blanket-styled design looks just like a classic seat cover. If you're going for a baja build, this is a perfect addition to your truck's interior. It's a great budget-friendly protector from sand, dirt, and sunshine.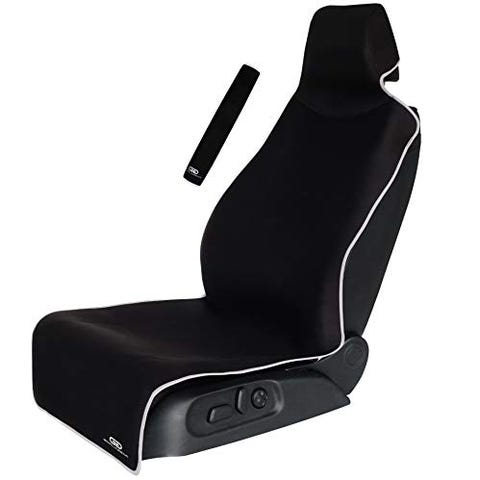 This waterproof seat cover is made from the same stuff as wetsuits, so it's a great choice for passengers who have trouble keeping liquid in their cups. However, it only secures on the front of the seat rather than completely fitting around the back. The backing of the cover is made with a non-slip material to prevent sliding.
Source: Read Full Article