I had considered many cars, of which there were a couple of serious contenders & 2 cancelled pre-bookings – Mahindra XUV300 in 2019 & Volkswagen Taigun in 2021.
BHPian CrAzY dRiVeR recently shared this with other enthusiasts.
At the time of publishing this report, our Compass has covered ~1 month and 4000kms. The below initial impressions will be updated and relevant links included in the glossary during various stages of the ownership experience.
What we like
Worth the asking price. Feels built to international standards, non-compromised for India!
Strong suite of safety features: Six airbags, all-wheel disc brakes, TCS, ESC, ABS with EBD, RBS, Rollover Mitigation, HSA, Dynamic Steering Torque, etc
2.0L Multijet II motor produces 170hp & 350Nm mated to a good 6-speed manual transmission. Provides fast performance and effortless driveability
Diesel FE!
Timeless (subjective!) exterior design and proportions – now made even better with the facelift
The interior! Lovely leatherette white and tan interiors provide a nice contrast against the dark blue exterior shade
Spacious, airy and practical cabin for four
Thick sheet metal, tough build and high seating provide that 'tank-like' feel
Paint quality deserves a special mention! The blue shade and the finish won't look out of place on a Beemer. Excellent colour choices even otherwise too!
Independent suspension setup with Koni FSD provides mature ride quality & rock-solid stability on the highways
Nicely tuned EPS is effortless at parking speeds and communicative on the highways
Excellent mile muncher. Can do day-long drives with ease
Features – Dual-pane panoramic sunroof, 8-way powered driver seat with memory function, 10.1-inch touchscreen with wireless Android Auto & Apple CarPlay, Dual-zone climate control with rear a/c vents, connectivity suite of features, powered tailgate, Auto headlamps, IRVMs and wipers, LED headlamps with DRLs, LED fog lamps, 18-inch diamond-cut alloy wheels, Electronic Parking Brake, Reverse Parking Camera, Solar Control Glass, TPMS, keyless entry, etc
Excellent dealership experience
What we don't mind, but could be misses for you
Compact size (compared to XUV7OO/Harrier/Safari) – Compass was in fact on the higher end of our budget and (parking) size restrictions
The same comment goes for seating comfort of the 5th occupant, or a missing third row of seats
Some missing features like wireless charging, all-digital instrument cluster, etc (available on the Model S) – don't miss them personally
Difficult-to-maintain white interiors. In fact, I prefer it and feel the cabin looks significantly upmarket in comparison to the all-black, top-end Model S
Connectivity suite isn't comprehensive as in Hyundai-Kia cars. Again, not something I care for, personally. The same goes for ADAS
Known devil – The service network. Having lived with a Punto for 10 years/2.06 L km without issues, I hope the experience remains similar.
What we don't like
Indian version has not been crash-rated. Hopefully, no shocking revelations await!
A Jeep without 4*4! Diesel AWD AT was ~5L on-road more expensive and way out of my budget
The excellent overall build quality has a couple of weak links. There is the occasional squeak or rattle present in the cabin
Some of the modern 'assist' features are intrusive and irritating – Auto start-stop, HSA and the mandatory speed reminders!
Cruise control (Available only on AT variants!) will be sorely missed
18-inch wheels cause stiff ride quality at lower speeds. Feels like a sorted ladder-frame vehicle inside the city
Dummy buttons galore – even on the key! Ridiculous IMHO, considering the asking price
Missing features such as 360 camera, ventilated seats, powered passenger seat, etc, are available only on the Model-S and Trailhawk variants. Front parking sensors are missing too!
Pleasant, yet technically average, unbranded 6-speaker audio system.
High GC and wide door sills make ingress difficult for parents (who primarily use our Hyundai Xcent though). The low-hanging aero-lip compromises the high GC too!
Index
Likes and Dislikes
The Punto story
Competition check. Why the Jeep Compass?
Jeep Compass. A 5-year love story!
Exterior Walkaround
Interiors
Driving Experience
Fuel Efficiency
Technology & Jeep Life Connectivity App
The Punto Story
As some of you know, the Compass replaces my FIAT Punto that was sold in March, after being part of the family for 10 years & 2.06L kms. Full ownership report here.
To summarize – a beautiful machine that taught me about mechanical competency, ride/handling/steering prowess, build quality and even reliability! The service support, though the weakest link, was never a bother as well – even if I had occasionally travelled ~400kms for service. Just one day of inconvenience for 364 days of fun!
Where it felt extremely outdated at the end of those 10 years was in terms of the interiors and features.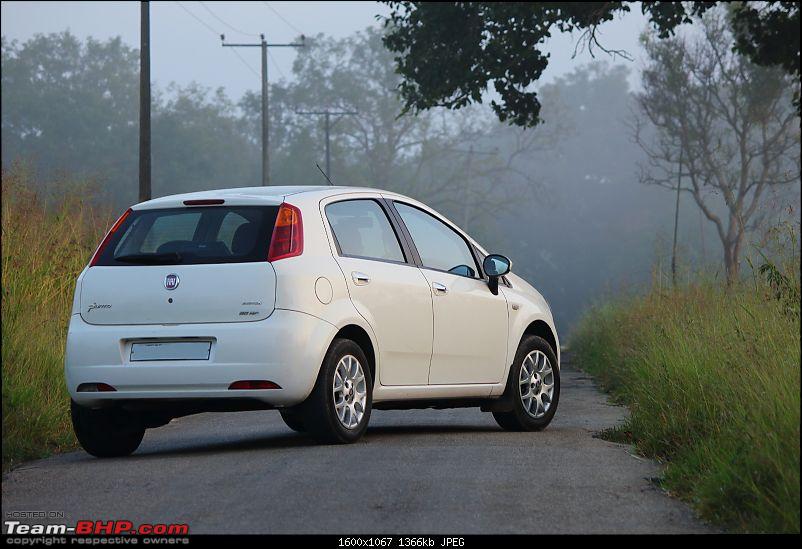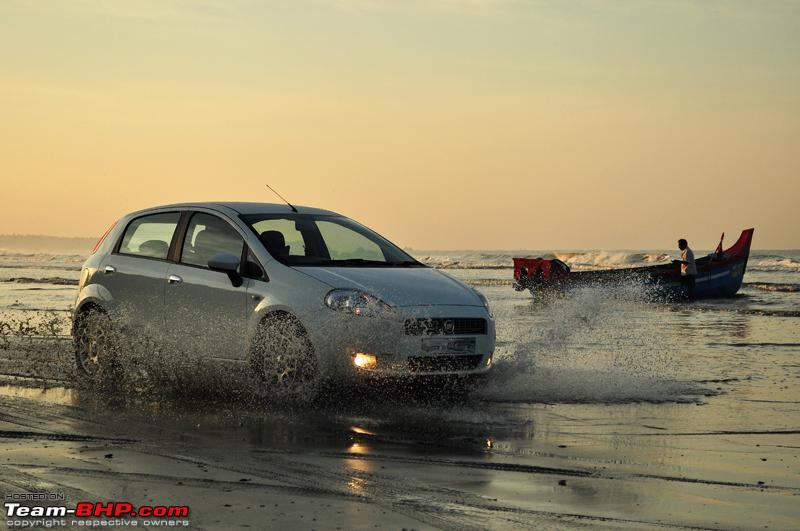 Why FCA again? Why the Jeep Compass?
'When in doubt, make a fool of yourself. There is a microscopically thin line between being brilliantly creative and acting like the most gigantic idiot on earth. So what the hell, leap.' – Cynthia Heimel
As against what many would expect – it was not a natural transition from the Punto to the Compass. Agreed, I always wanted one – but then budget constraints always kept it in the wishlist. Meanwhile – I had considered a whole range of products that could replace the Punto.
Over the past few years, we had considered:
Mahindra Thar
Mahindra XUV 3OO
Mahindra XUV 5OO/7O
TATA Nexon
TATA Harrier Dark Edition
Kia Seltos D AT
Skoda Kushaq
Skoda Slavia
5th Gen Honda City Petrol
Volkswagen Taigun
Of which there were a couple of serious contenders, and two cancelled pre-bookings – Mahindra XUV 3OO in 2019 and the Volkswagen Taigun in 2021.
XUV 3OO (cancelled) pre-booking – February 2019
The reason for pre-booking:
Saw the XUV 3OO at Phoenix Market City Mall in Bangalore yesterday and checked it out. Will let the pics do the talking – (The engine is the elusive 1.2 turbo petrol).
However, the day ended with a big twist – a disinterested better half was converted by the product, in a way only Compass has done earlier – and we ended up pre-booking the W8(O) variant. 7 airbags, ESP, Steering modes, 300Nm torque, good build quality, sunroof, cruise control – all in a small footprint of a sub-4m product, all sounds interesting very indeed – but I still have a big lump in my throat when it comes to even thinking about parting with the Punto.
Will take a final decision after the price is announced, and post test drives.
Reason for cancellation:
The product is excellent in the sub-4m space, and IMHO – If I'm forced to choose a sub-4m product right now, I'll still go ahead with the XUV 3OO. It's fun to drive, feature-loaded, safety loaded, premium, spacious and what not – maybe everything except practical and now VFM. Ecosport is almost there too, but it's so old – doesn't excite me anymore.

That said – I'm neither restricted strictly to sub-4m, nor am I in desperate need of a new vehicle, so I decided to listen to my gut feeling and just wait for a year. BS6 should be sorted by then, a buffet of new products will be out (Kia SP, New Creta, New Ecosport, new XUV 5OO, Hyundai Carlino, MG Hector etc, basically whatever feels like it can keep me excited and happy for the next 10 years, maybe even the new Thar if they manage to chisel some rough edges to have it as the single-car in family) and I could enjoy the loan free period for another year while saving up for a downpayment on something nicer.

Mahindra probably would have bagged the deal if the pricing was spot on – but for now, I have to wish them better luck next time and move on.
Troll credit: KarthikK
Taigun (cancelled) pre-booking – August 2021
The original reason for pre-booking:
I'll vote for the Taigun because of the interiors as well. Kushaq feels a bit dull and gloomy IMHO – the grey with black being the reason. You really don't feel like sitting in a 20L car. Skoda should have opted for full black, or black with beige.

Taigun has the same grey parts, but the lighter painted shades and seats uplift it a bit. The difference may not be drastic, but enough not to be a deal-breaker anymore.

Infact, I may have put my money where my mouth is.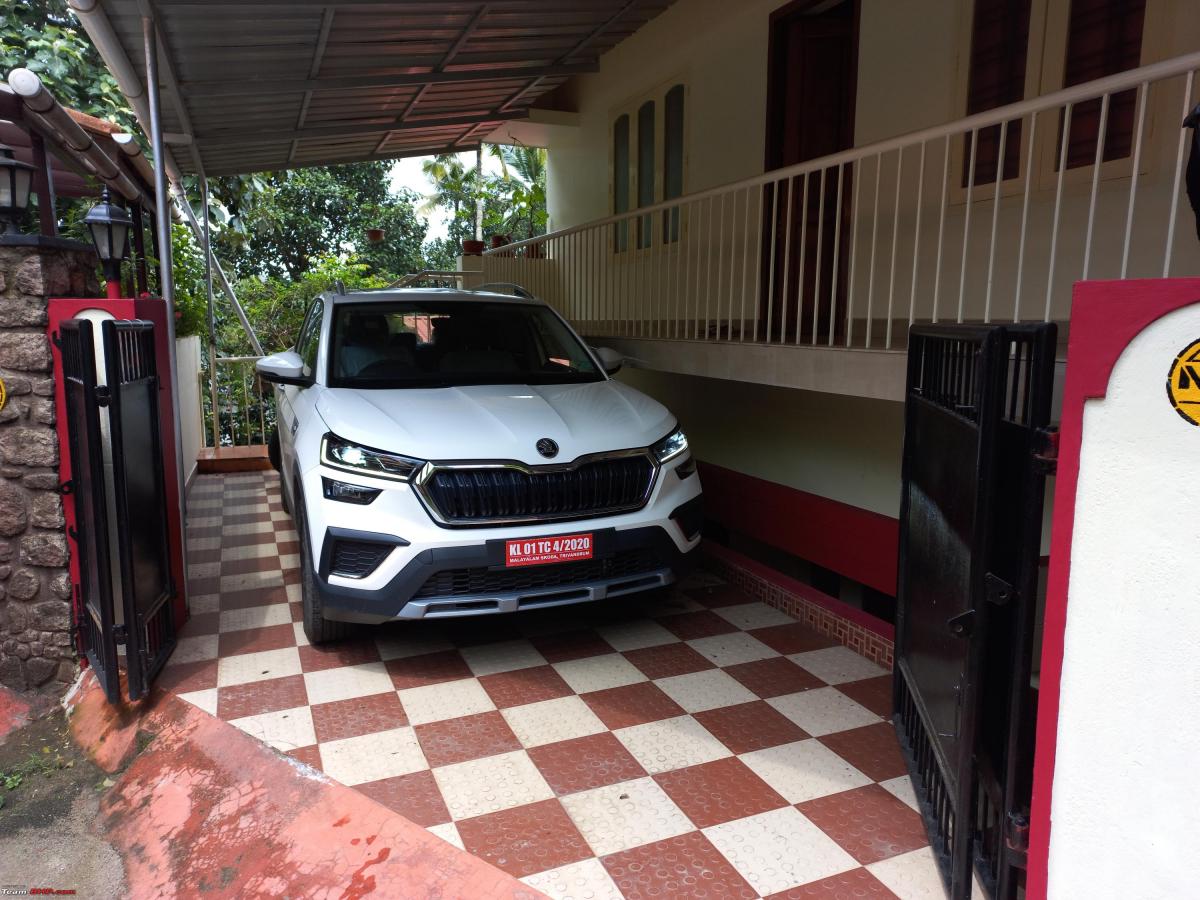 PS: Don't be surprised with the Kushaq pics on a Taigun post. I attended the Taigun Media drive, and cancelled before the official launch, so all my personal requirements like parking were tested with the Kushaq instead!
Reason for cancellation:
Skoda Kushaq breakdowns and concerns over a freshly baked VAG product! There are at least half a dozen Kushaq owners having reported breakdowns (see Kushaq review thread or visit Skoda Kushaq club page on FB), EPC warning and power loss issues within just 2000 kms of delivery. Preparing for the gearbox to break down a few times in 10 years is one thing, expecting niggles on a brand new car is another – but going in with a mindset to expect the new vehicle to break down within the first month is quite something else.

Guess that's the most fundamental expectation when someone purchases a new car? To run without getting stranded on the road. Already was a big leap of faith with friends and family advising against the gearbox! Zac says this is normal, they are working to get the cars back on the road and the number of breakdowns is less than expected for a new launch. Strangely – this is despite high pricing and fewer features in the name of superior Euro quality! And VW doesn't have a Zac Hollis for owners to reach out to.

Is this the end of the Taigun for me? Not sure. But not sure about taking the initial batch either! Will anyways take the wife to see the car when it arrives in showrooms and if it doesn't make her fall head over heels in love (and me with the price) – will re-asses the purchase for Jan-Feb. Hope VW learns from Skoda before then – maybe they have already learned and will correct it before launch. Not sure if I want to find out the hard way! Thankfully not in a hurry due to the WFH situation going on.

PS: Even Compass facelift might have some good year-end offers by then.

Good. With such high volumes – they won't miss one!

With another half a dozen cars (Kushaq thread has details) reporting breakdowns over the weekend – some for a second time even, I went ahead and dropped the cancellation e-mail today.

No point waiting for the launch, as I'm now 100% sure I won't be spending my hard-earned money on this car for at least another six months – no matter how good (or bad) they price it.
Anyways, all is well that ends well!
Continue reading CrAzY dRiVeR's ownership experience for BHPian comments, insights and more information.
Source: Read Full Article