Need a reason to get your classic out? Here are the best classic car events to visit for the coming year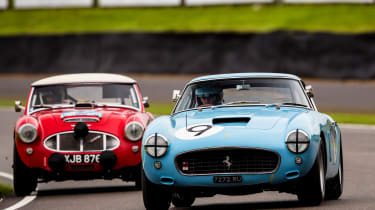 2020 was a year to forget for the classic car event industry. Yes, there was a hint of what could've been with Goodwood's depleted yet heartening Revival, but classic car fans will be hoping for many more events in 2021. 
Thankfully, this year is looking much better for classic car shows. There are events big and small planned across the country for those wanting to show off their pride and joy, as well as those just wishing to admire the cars on display. 
Best British modern classic cars you can afford
Below, we've assembled some unmissable upcoming classic car events for you to put in your diary. 
Hagerty Festival of the Unexceptional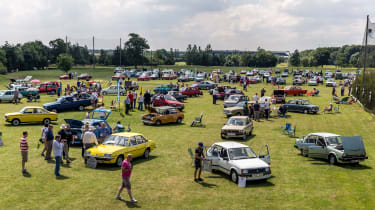 Date: 31 July
Location: Grimsthorpe Castle, Lincolnshire
Contrasting ultra-exclusive events like Pebble Beach or London's Concours d'elegance, Hagerty's Festival of the Unexceptional is a refreshing celebration of the ordinary. Instead of Koenigseggs and Rolls-Royces, cars like the Morris Minor, Ford Granada and Austin Princess take centre stage in one of the most endearing classic car shows you can attend. 
The British Motor Show
Date: 19-22 August
Location: Farnborough International Exhibition and Conference Centre, Hants
Featuring a vast array of classic cars, The British Motor Show will be an event you won't want to miss this summer. Plenty of exciting driving will be on offer as well with Paul Swift's stunt driving and 'The Caterham Experience'. There will also be celebrity guests in the shape of Mike Brewer, Fuzz Townshend and Tim Shaw. 
Sunday Scramble Bicester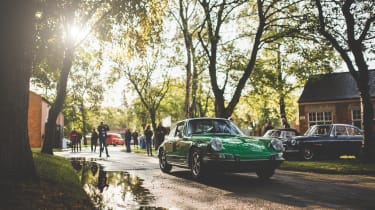 Date:  5 – 6 June
Location: Bicester Heritage Buckingham Road Bicester, Oxfordshire
The Bicester Sunday Scramble is a unique classic car event. You won't find such an eclectic mix of classics in an idyllic setting anywhere else in the world. Whether you own a pre-war, modern classic or anything in between, Sunday Scramble is an event you'll love. The event begins at 9am and runs until 2pm so make sure you get there early to catch the best action. 
City Concours d'elegance London 
Date: 8 – 10 June
Location: Honourable Artillery Company, Armoury House, London
A highlight in the diary of any classic car fan, the London Concours features some of the finest cars in the world set against a central London backdrop to make for a stunning event. This year's event will be spread across three days – each with their own theme; VIP Preview Day, Style Edition Day and Supercar Day.
Goodwood Festival of Speed
Date: 8 – 11 July
Location: Goodwood House nr Chichester, Sussex
Arguably the pinnacle of car events, Goodwood's Festival of Speed is a must for any car enthusiast with a seemingly endless collection of fascinating cars. Whether it's the hillclimb, rally or concours area, there's always something to do and see at Goodwood. 
Silverstone Classic
Date: 30 July – 1 August
Location: Silverstone, Northamptonshire
If watching motorsport legends race wheel to wheel is your thing, then the Silverstone Classic is an unmissable event. There are also air displays, a vintage fun fair and live music to keep the whole family entertained. 
Have we missed any out? Let us know which classic cars you'll be going to in the comments below…
Source: Read Full Article