Unprecedented global upheaval is helping Britain's automotive leaders stand out. We rate the top 50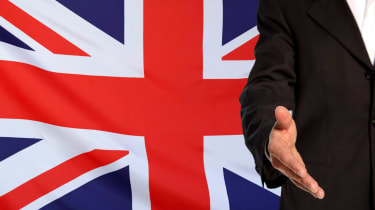 The car industry has never known a year like 2020, with production halted, public transport abandoned, dealers disrupted and consumer confidence shaken to its core.
Yet as we once again chronicle the top 50 Britons in the sector, it's heartening to see how over-represented our nation is in the top flights of management, engineering and marketing across the globe.
Brits have been trusted by major brands such as Ford and General Motors to haul areas like Russia, Europe, China and India back into profitability. In many cases, seasoned UK execs are seen as a 'safe pair of hands' – testament to the quality that runs throughout the UK car industry.
Best car manufacturers 2020
But it's our sad duty to report that no British women feature in our top 20 – it seems like a backwards step, when only three years ago Citroen boss Linda Jackson entered our Hall of Fame.
We're also obliged to highlight a shortage of black, Asian and minority ethnic personnel. Corporate culture is a difficult nut to crack, but we hope that in time, concerted efforts will see a greater number of people from ethnic minorities increase in prominence, and follow our Brit Listers into more positions of global significance.
Scroll down for the top ten in detail, with the full list available further below…
10. Peter Horbury
Executive Vice-President of Design, Geely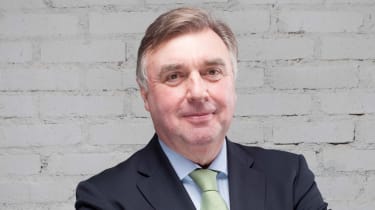 What a shrewd signing Horbury has proven to be for Chinese firm Geely. The ex-Volvo and Ford man has overseen a remarkable expansion for the conglomerate, ensuring that every time it adds another sub-brand, the new division has a separate look and design language all of its own.
Horbury's ability to keep up with Geely's growth is even more remarkable when you consider that the 70-year-old has notched up more than 40 years in the business; the man behind the likes of the latest Lynk & Co creations also had a hand in the original Ford Sierra.
9. Rory Harvey
Senior Vice-President, General Motors & President, Cadillac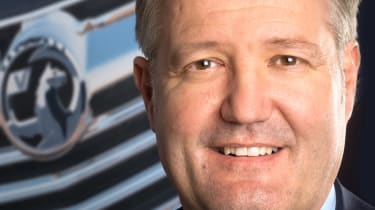 The highest new entry on this year's Brit List is a man who was last in the UK spotlight when he led Vauxhall. But before the firm's sale to PSA, Harvey headed to the US to lead sales and marketing for General Motors' Cadillac brand in North America.
Harvey's role has since expanded; this summer he became GM's senior vice-president of sales, service and marketing – and day-to-day boss of Cadillac, reporting to GM's executive vice-president Steve Carlisle. It's a key role for GM as it tries to recover from US shutdowns during the pandemic.
8. Jon Goodman
Chief Operating Officer, Polestar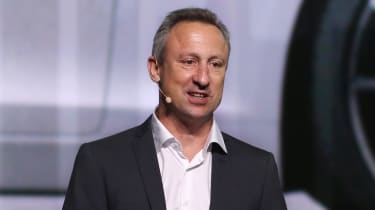 Polestar is a brand that's been making headlines over the past six months, building on the early success of its high-end hybrid, the Polestar 1, with its first all-electric model. The well-received Polestar 2 proved that the Volvo spin-off brand can be a proper rival for Tesla – and that's down to not only the overall CEO Thomas Ingenlath, but also Goodman.
The former Peugeot UK boss is a safe pair of hands to lead Polestar into the next phase – delivering cars to customers and expanding its dealer network, in the right areas and the right way, over the next 18 months.
7. Julian Blissett
Executive Vice-President, General Motors & President, GM China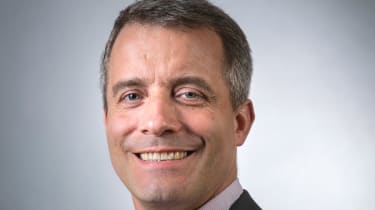 Two years ago, Blissett was 19th on the Brit List. But two hefty jumps up the order mean he's now a firm fixture in the top 10. Earlier this year, Blissett moved from senior vice-president of international operations at General Motors to executive vice-president – and overall president of GM China.
The new role means he's responsible for a region where GM shifted more than three million vehicles in 2019 – and where the firm is desperate to succeed further, after it withdrew from other regions, including Europe.
6. Stuart Rowley
Vice President and President, Ford of Europe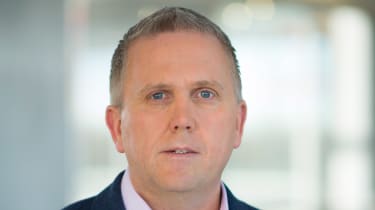 Ford continues to go through major upheaval, trying to restructure to help stem heavy losses in key regions. Rowley is the man responsible for ensuring that Europe plays its part, and while the pandemic has hurt the company's fortunes, there were solid signs of promise before it started – most notably a profit in the final quarter of 2019, compared with a near-$200m loss (£153m) in 2018.
Rowley has work to do to get the recovery on track. He'll be helped by increased electrification in the line-up and key products, such as the Puma.
5. Mike Flewitt
Chief Executive Officer, McLaren Automotive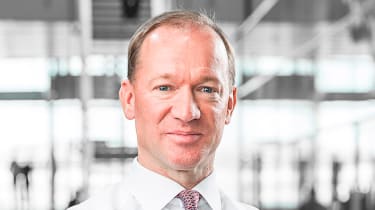 The global pandemic has put the brakes on what was steady progress from McLaren's car division, with losses of £133m in the first quarter of 2020 and hastily drawn-up plans to cut more than a quarter of the workforce.
The situation, which has also hit the F1 team, is likely to toughen before it improves – and that will place Flewitt's experience at a real premium. He's seen tough times before at larger-volume brands such as Ford, where he was vice-president for manufacturing in Europe. That mix of big-scale knowledge, plus the ability to engage with McLaren's high-end customers, may prove crucial in the months ahead.
4. Phil Popham
Chief executive officer, Lotus Cars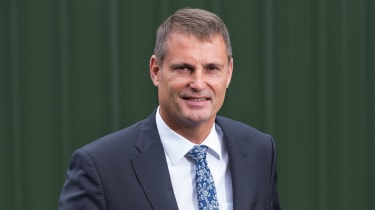 You'd like to think former JLR executive and Sunseeker Powerboats boss Popham is enjoying life at Lotus, as the British brand builds momentum under new owner Geely.
That progress has been mostly under cover – with only the all-electric Evija hypercar launched over the past 12 months. But we should see traditional Lotus products coming during 2021.
The wider picture also looks positive; it's creating an Advanced Engineering Centre at the University of Warwick, with around 130 staff to supplement the 500 at the firm's Hethel HQ.
3. Nick Rogers
Executive Director, Product Engineering, Jaguar Land Rover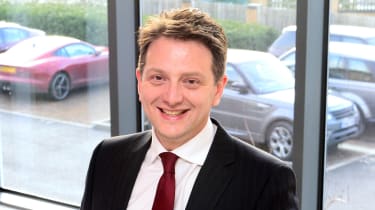 If rumours are to be believed, Nick Rogers was in the running to replace Dr Ralf Speth as overall boss of Jaguar Land Rover. We can see why he'd make the shortlist, for Rogers has transformed JLR's technical make-up.
A highlight of the past 12 months is surely the new Defender – a car more capable than its predecessor off-road, yet usable as an everyday road car. In addition, there has been a progressive approach to electronics that has required significant investment, but brought the badly needed potential for over-the-air updates in the future.
2. Adrian Hallmark
Chief executive officer, Bentley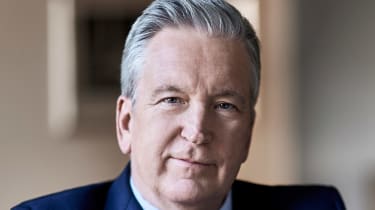 Bentley hasn't survived the global pandemic unscathed – with up to a quarter of its UK workforce being made redundant. But amid it all, the firm's boss Adrian Hallmark became one of the 'faces' of the UK car industry – speaking out on its behalf more openly than the likes of Ralf Speth at Jaguar Land Rover, or even the Society for Motor Manufacturers & Traders itself.
This is almost certainly down to Bentley's comms team, but Hallmark himself does seem to be growing in his role as the Crewe brand's CEO.
Of course, Bentley probably needs to fast-track electrification as a 'new luxury' emerges, post-Covid-19. But the recently announced e-axle is a sign that under Hallmark's guidance, the brand could be well placed to mix its traditional craftsmanship with cutting-edge, zero-emissions powertrains.
1. Steven Armstrong
President, Changan Ford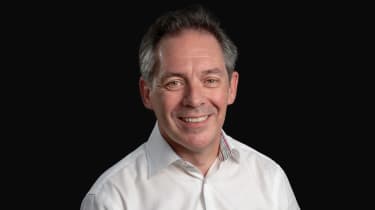 This year's top Brit is a true global influencer, having worked on four continents in six countries. Steve Armstrong is currently president of Changan Ford, and is responsible for all of the brand's operations in China.
It started at the age of 16, when Armstrong joined Automotive Products as an apprentice. "My father worked in the industry, and I was surrounded by automotive," he tells us. "I specialised in purchasing and enjoyed the rough and tumble of it."
Following a stint with Borg and Beck, he moved to Jaguar as a junior buyer. "I worked my way through the purchasing function and, of course, Jaguar was bought by Ford in 1989 – that opened lots of opportunity."
Armstrong's first senior role as director of purchasing followed – along with an XJ6 company car. "Picking up that car was one of the happiest experiences of my life," he says. Stints in the US, working with the Ford/Mazda joint venture, and Sweden with Ford-owned Volvo as head of purchasing and then COO followed. Armstrong was the last Ford man out of the door when Geely bought Volvo, before a short stint working with supplier Getrag, another joint venture with Ford. "All of a sudden I'm the supplier," he says, "It was interesting running a supplier and seeing the OEMs from the outside looking in."
Next it was off to Brazil as president of Ford South America, which turned out to be a bit of a culture shock. But the Armstrongs fell in love with the region and are now regular visitors, as well as part-owners of an Argentinian vineyard.
In 2016 it was back to Europe as COO and, eventually, Chairman of Ford of Europe, where he helped plan the biggest restructure in its history. With Ford of Europe president Stuart Rowley by his side, he laid the foundations for Ford again becoming a force to be reckoned with in Europe, before Ford CEO Jim Hackett asked how he felt about working in China.
So what does Armstrong put his success down to? Two things: "I've got a good reputation within Ford for being very good at managing relationships," he says. "And I can't do what I do without the support of my family. I got married the same year as I joined Jaguar. My fortunes within Ford have been inextricably linked with the relationship I have with my wife. Without that, it's just never going to be possible."
The Brit List 2020: top 50
Steven Armstrong, President, Changan Ford

Adrian Hallmark, Chief executive officer, Bentley

Nick Rogers, Executive Director, Product Engineering, Jaguar Land Rover

Phil Popham, Chief executive officer, Lotus Cars

Mike Flewitt, Chief Executive Officer, McLaren Automotive

Stuart Rowley, Vice President and President, Ford of Europe

Julian Blissett, Executive Vice-President, General Motors & President, GM China

Jon Goodman, Chief Operating Officer, Polestar

Rory Harvey, Senior Vice-President, General Motors & President, Cadillac

Peter Horbury, Executive Vice-President of Design, Geely

Michael Cole, President & CEO, Hyundai Motor Europe

Gerry McGovern, Chief Creative Officer, Land Rover

David McClelland, Vice-President, Strategy, Ford and Chairman, Ford Credit

Marek Reichman, Executive Vice President and Chief Creative Officer, Aston Martin Lagonda

Jim Ratcliffe, Founder and Chief Executive Officer, Ineos Automotive

Lyle Watters, President, South America and International Markets Group, Ford

Moray Callum, Vice-President, Design, Ford

Paul Walsh, Executive Chairman, McLaren Group

Matt Becker, Head of Engineering, Aston Martin Lagonda

Max Warburton, Advisor to the Management Board and Head of Special Projects, Daimler

Mark Ovenden, President, International Markets Group, Ford

Paul Newman, Founder & Chief Technical Officer, Oxbotica

Mark Adams, Vice-President of Design, Vauxhall-Opel

Robin Page, Senior Vice-President, Design, Volvo Cars

Jeremy Hicks, Market Performance Director, Jaguar Land Rover

Cathy O'Callaghan, Vice-President, Controller, Ford

Darren Palmer, Team Edison Global Production Development Director, Ford

Helen Perry, Head of Electric Passenger Cars & Infrastructure, Nissan Europe

Julian Thomson, Director of Design, Jaguar

Mike O'Driscoll, Group Chief Executive Officer, Williams F1

Helen Emsley, Director of Design, GMC/Buick

Finbar McFall, Product Marketing Director & Customer Experience Director, Jaguar Land Rover

Ian Hoban, Powertrain Director, Jaguar Land Rover

Sue Slaughter, Director of Purchasing, Ford of Europe

Nigel Stein, Chairman, Inchcape

Graham Hoare, Executive Director, Business Transformation, Ford of Britain

Ross Brawn, Managing Director, Motor Sports, Liberty Media Corporation

Steve Marsh, Senior VP, Manufacturing, Supply Chain and Purchasing, Nissan America

Danella Bagnall, Vehicle Programme Quality Director, Jaguar Land Rover

David Moss, Vice President of Research and Development, Nissan Europe

Paul Willcox, Chairman, Eurasia Region, Groupe PS

A

Kevin Fitzpatrick CBE, Senior VP, Manufacturing, Purchasing & Supply Chain Management, Nissan Europe

Mark Vinnels, Executive Director, Engineering & Programs, Rivian

Peter Rawlinson, Chief Executive Officer & Chief Technology Officer, Lucid Motors

Mark Tennant, Commercial Director, Ineos Automotive

Chris Porritt, Chief Technical Officer, Rimac Automotive

Mark Sutcliffe, Senior Vice President, LCV Business Unit, The Alliance

Nikki Rooke, Vice President, Marketing Communications, Volvo Cars

Wayne Bruce, Director of Communications, Bentley Motors

Mike Hawes, Chief Executive, Society of Motor Manufacturers & Traders
The Auto Express Hall of Fame
2019 – Richard Palmer
FCA's Chief Financial Officer and Head of Business Development will be a key part of FCA/Groupe PSA merger.
2018 – Duncan Aldred
Bolton boy Aldred leads GM's Buick and GMC divisions, and is overseeing the return of Hummer as an EV.
2017 – Linda Jackson
Jackson has moved on from the helm of Citroen to oversee 'brand differentiation' within Groupe PSA.
2016 – Mike Manley
Manley took over as CEO of FCA in 2018, and is working with Groupe PSA on the new joint venture, Stellantis.
2015 – Alan Batey
Batey retired from his role as executive vice president and president of General Motors North America in 2019.
2014 – Steve Odell
Ford stalwart Odell retired in 2018, taking time out to "see the places I almost saw when I was working.
2013 – Ian Robertson
Former BMW board member Robertson was a big-name hire for Dyson's stillborn electric-car project.
2012 – Andy Palmer
Our first winner recently left Aston Martin and is now president of Optare and has set up the Palmer Foundation.
Source: Read Full Article