More than 150,000 vehicles were stolen in Great Britain in 2018-19, up from 97,609 in 2014-15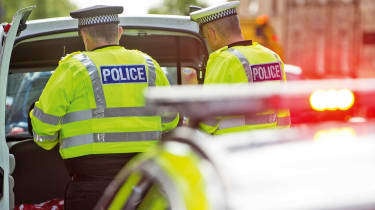 The number vehicles stolen in Great Britain has risen by 56 per cent over the space of four years, new data from police forces has revealed.
In the 2018/19 financial year, 152,541 motor vehicles were stolen in Great Britain, up from 97,609 in 2014/15, according to figures released from all but three of Great Britain's police forces.
How to avoid keyless car theft
The data, obtained by RAC Insurance under the Freedom of Information Act, concerns all types of motorised vehicle, with increasing incidents of moped and motorcycle theft partly behind the rise. The RAC warned drivers, however, that keyless theft remains a concern, and keys should be kept well away from doors, and in Faraday pouches.
Kent Police saw the largest increase in the number of stolen vehicles over the four-year period, with 12,550 thefts in 2014/15, and 40,726 in 2018/19. Second was London's Metropolitan Police, which saw thefts leap from 9,635 to 30,773. West Midlands Police's numbers, meanwhile, jumped from 5,677 to 10,372.
Suffolk Police recorded the largest percentage increase over the four-year period, up 172 per cent, from 347 to 945. Surrey Police also saw a large rise, with vehicle thefts rising 133 per cent, from 661, to 1,543.
The only three police forces that reported a reduction in the number of vehicle thefts between 2014-15 and 2018-19 were Lincolnshire, City of London and Police Scotland – down by 29, 29 and 473 thefts respectively.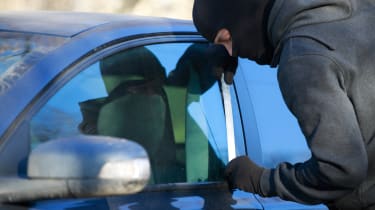 Of the police forces who responded to the FoI request, 32 also saw vehicle theft go up between 2017-18 and 2018-19. Once again, Kent Police saw the largest rise in terms of numbers – up by 2,575 – followed by Essex and then West Midlands.
Suffolk Police also saw the highest percentage jump over this one-year period, up 44 per cent from 655 to 945. Bedfordshire was second, up 37 per cent, followed by North Wales with 32 per cent.
RAC Insurance spokesperson Simon Williams commented: "While vehicle crime is at far lower levels today than it was in the early 1990s – thanks to improvements in vehicle security – and the number of vehicles licensed to be driven on the UK's roads is higher than at any point in the past, it's still concerning that so many more vehicles are being stolen than just a few years ago."
He added: "Some of the increases in recent years can be put down to a rise in thefts of vehicles that are easier to steal, such as motorbikes and mopeds that are less likely to have immobilisers. Government data also shows that thieves generally use keys to access vehicles in around half of crimes, which suggests perhaps some drivers could do more to keep their keys safe. And in an estimated fifth of cases (18 per cent in 2018), thieves were able to access cars because one or more cars weren't locked in the first place."
Does your area suffer from high rates of car theft? Let us know in the comments below…
Source: Read Full Article