Carlos Sainz will start the Belgian GP seventh on the grid but, worryingly for the Spaniard, his 2021 team didn't even make it into Q3.
Even before the 2020 season began, Sainz and Ferrari announced that the Spaniard would replace Sebastian Vettel as Charles Leclerc's team-mate next season.
The early announcement raised a few eyebrows with rival team bosses and pundits questioning whether it was the right time to make such a decision given that not a single race had been run in the 2020 season.
The deal, though, was done. End of story.
Since then Sainz has had to watch as Ferrari has struggled out on track, scoring just 61 points, one less than his current team McLaren.
That gap is expected to grow at this weekend's Belgian GP as Sainz and Lando Norris are both starting inside the top ten while Ferrari's Leclerc and Vettel are P13 and 14.
Sainz, who has stated in the past that he doesn't regret his decision, told Sky Sports that he is really hoping to see Ferrari improve as this season progresses.
The Scuderia is down on power, down on pace and with the cars and engines staying the same next season, Sainz admits a "very, very" big step is required.
"I'm going to be honest, of course I want [to see Ferrari find more power]," said the Spaniard.
"I'll be the first one there in the factory pushing to find more power and I'm pushing everyone as soon as I get there.
"They need to do a very, very big step in order to get back to where we all are but I think if a team can do it, it is Ferrari.
"Ferrari has a lot of resources, a lot of power benches, so I'm sure they are all there at the factory working extremely hard to get the power that they've lost from one year to the other. It's a long way."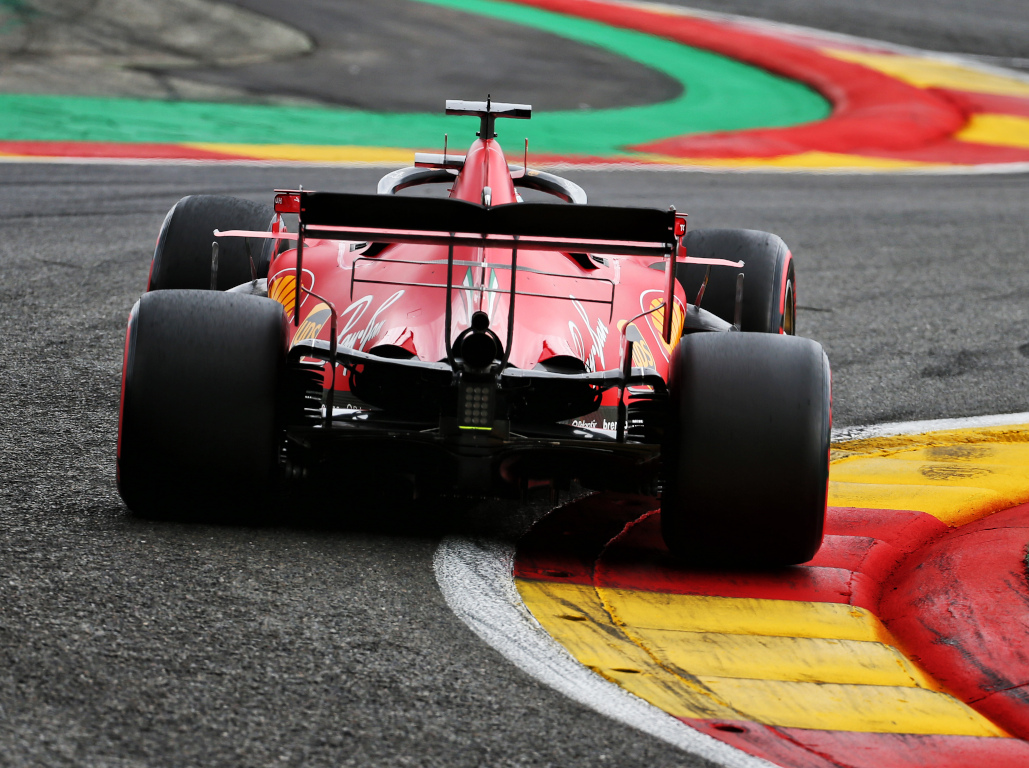 Get your hands on the official Ferrari 2020 collection via the Formula 1 store
He added to The Race: "Ferrari is the first one that is not happy right now, and we could see clearly today [Saturday] how much they struggled.
"But I think they've struggled with a bit more than engine, they also had problems with the overall grip of the car.
"But in general I would say that, yes, they need a very big step on the engine. I know how tough it is because it took Renault a few years, it's taken Honda quite a long time also.
"But the fact that Renault is nearly there, close to Mercedes, shows that you can do it.
"I'm sure the factory now is working flat out and hopefully by the time I get there they've improved a bit and then together we can do the next step."
Follow all the action from the Belgian Grand Prix with the PlanetF1 live centre
Source: Read Full Article