Sebastian Vettel will have a new Ferrari chassis for the Spanish Grand Prix in Barcelona, the team has confirmed.
Vettel's final year with the Scuderia hit another low at Silverstone. The back-to-back races at the iconic circuit returned P10 and p12 results for the four-time World Champion, who has just 10 points to his name after five races in 2020.
But, in a bid to improve Vettel's fortunes, Ferrari are going to change the chassis for round six in Catalunya.
"We arrive in Barcelona knowing this will not be an easy weekend for us, given how testing went here in February," Ferrari's head of chassis engineering, Simone Resta, said.
"However, over the five races run so far, we have worked hard to try and improve our car's performance and extract all its potential.
"We will obviously encounter much hotter weather with track temperatures expected to be well above 40°C: it will be an important factor, especially when it comes to the behaviour of the tyres, as we saw at the last two races in Silverstone.
"There will be no particular updates on the SF1000, however Sebastian will have a new chassis, because after the Silverstone post-race analysis, we spotted a small fault caused by a heavy impact over a kerb.
"It would not have had much of an effect on performance, but it was the logical decision to take."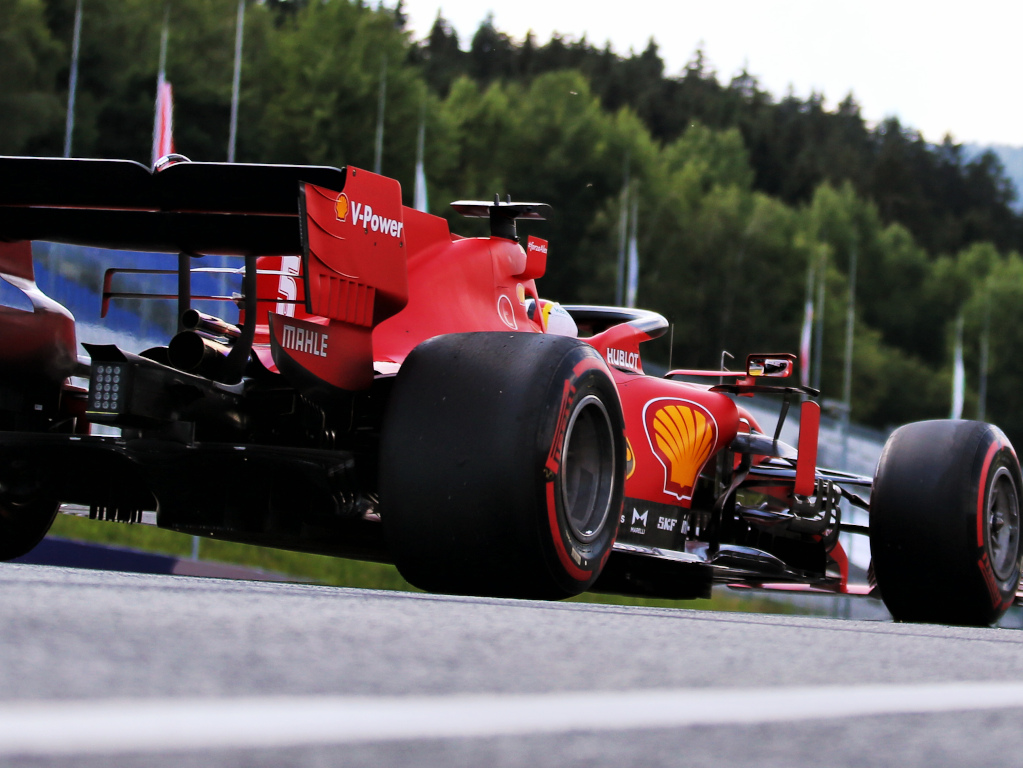 Get your hands on the official Ferrari 2020 collection via the Formula 1 store
Vettel, meanwhile, is intrigued to find out the differences between Silverstone and Spanish circuit.
"When you get to the Barcelona track you already know it will be a race where it's the small details that make the difference," Vettel said.
"The teams and drivers all know this track very well and that's why, right form the start of Friday free practice, you can work on fine tuning the car.
"This circuit is quite different to Silverstone and I am curious to find out how the car will feel here.
"We can expect very high temperatures and so it will be important to find a set-up that allows you to have good speed without causing excessive tyre wear."
Charles Leclerc added in the team preview: "The Barcelona track is a classic. Every year we do so many kilometres here in testing and therefore we can say it has no secrets.
"However, this year, as we will be racing here in the height of summer it will be interesting to see how our car performs in really hot weather.
"As was the case in the two Silverstone races, I thing tyre management will be very important. It's something we worked on a lot and in England it paid off.
"It will be important not to make any mistakes in qualifying to try and get the most out of the car in race configuration."
Source: Read Full Article