Ferrari have confirmed that they will launch their 2021 challenger, the SF21, in a two-part event, starting February 26.
In a short video on their social media accounts the Scuderia showed the SF21 being fired up for the first time, urging fans to "stay tuned" with the launch confirmed for February 26 2021.
Ferrari will be hoping that the SF21 proves to be a sizeable upgrade on their previous challenger, the SF1000.
Hampered by a struggling power unit, Ferrari slumped to a 40-year low P6 in the 2020 Constructors' Championship, making the podium on only three occasions.
The fact that development between the 2020 and 2021 challengers has, and will continue to be heavily restricted, will only make Ferrari's task more challenging, but team principal Mattia Binotto is confident that his team have made gains in the areas permitted for tweaks.
"Our 2021 season starts here. We can expect plenty of challenges along the way & we are determined to do better. The car has been improved in all areas where developments are permitted," he said.
"We must work in a determined and focused way, aware of where we were and where we want to go."
Ferrari will launch the SF21 (team launch) over two on-line events on 26 February and 10 March!#F1 pic.twitter.com/t8A4OSZnhu
— tami. (@Vetteleclerc) February 12, 2021
And it has been confirmed that the launch will take place across two online events, the first on February 26 and the second on March 10.
Ferrari come into the 2021 season armed with a new driver pairing. Charles Leclerc remains, but at the other side of the garage will now be Carlos Sainz who makes the move from McLaren.
The Spaniard is well aware of the challenge that lays ahead as the Scuderia look to claw their way back up the pecking order in Formula 1, but he still believes that Ferrari can return to their former glory.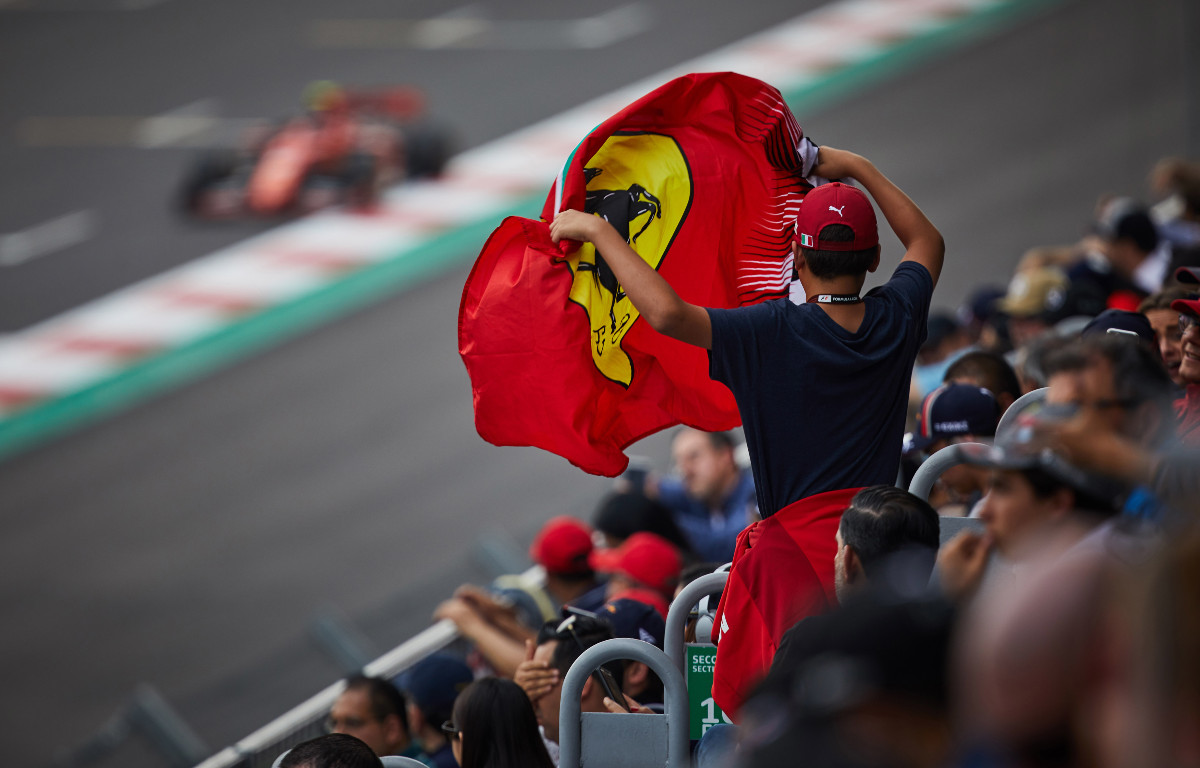 Get your hands on a Ferrari Checkered Flag T-Shirt made by Puma!
"Every single team goes through difficult moments at some point, it's part of Formula 1," he said.
"What really matters is the ability to bounce back. History shows that teams that won in the past are capable of being competitive again. Ferrari is the most successful team in the history of our sport and there is a reason behind that.
"If there is a team on the grid that can fight back to the top, it is Ferrari.
"I have full confidence in the project and, even though the process might take some time, I'm sure the team will eventually return to its winning ways.
"What you can be sure of is that I will give my absolute best to help shorten that process as much as possible."
Follow us on Twitter @Planet_F1, like our Facebook page and join us on Instagram!
Source: Read Full Article