Ex-Ferrari driver Gerhard Berger believes team boss Mattia Binotto talks of having the best driver line-up to boost motivation.
Following Sebastian Vettel's exit from the team at the end of 2020, Carlos Sainz took over as team-mate to Charles Leclerc, the duo both delivering a solid campaign to secure P3 in the 2021 Constructors' Championship from McLaren.
And although Sainz's start to the 2022 campaign has been far from smooth, Ferrari moved early to extend his contract through to the end of 2024.
Binotto had previously claimed that in Leclerc and Sainz, Ferrari house the best driver line-up in Formula 1, repeating that viewpoint after Sainz's contract extension had been announced.
Berger feels such statements are made for psychological reasons to keep the good vibes circulating.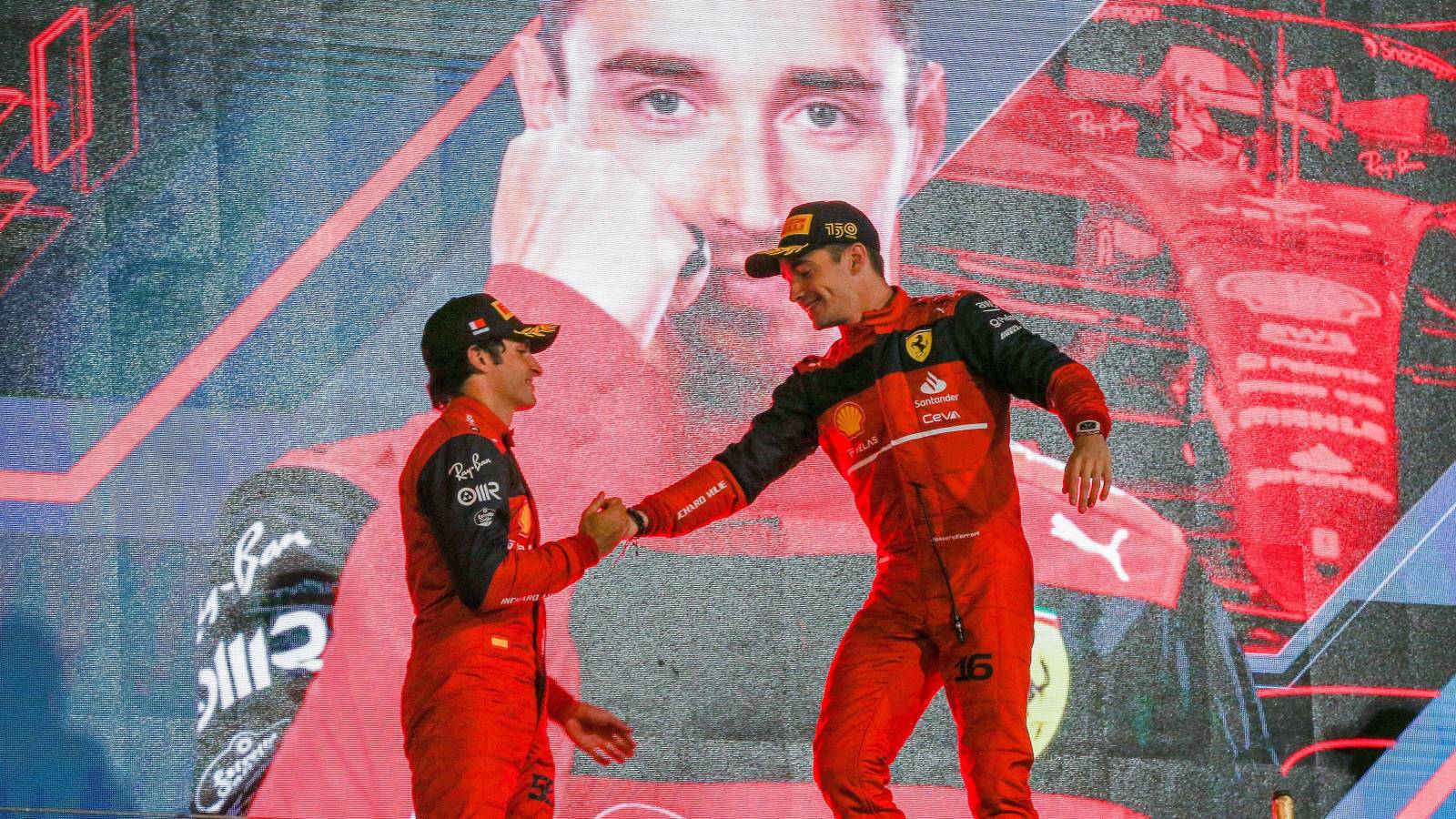 "These are statements that are common in this situation, no matter what you think," said Berger, quoted by Speedweek.com.
"It raises the motivation of the drivers. And since the second one (Sainz) has also been signed up for longer you have to underline that, of course."
Ferrari hoped the major regulation changes for 2022 would offer them a route back to the top and so far, their ambitions have been realised.
Leclerc currently tops the Drivers' Championship with a buffer of 27 points over Red Bull's Max Verstappen, while Ferrari are 11 points clear of Red Bull in the Constructors' – but both leads took a hit when Ferrari faltered on home soil.
Admittedly Sainz could have done little to avoid the hit from Daniel Ricciardo at the start of the Emilia Romagna Grand Prix, contact that left him beached in the Imola gravel and eliminated, but Leclerc's unforced error as he harried Sergio Perez for P2 was costly, the Monegasque driver finishing P6 while Verstappen and Perez recorded a Red Bull one-two.
Sainz's early-season misfortunes and errors see him trail Leclerc by 48 points, which means he is slipping closer to becoming the number two driver for Ferrari this season.
Berger feels Red Bull have an advantage here though, arguing Sainz will not yet be ready to accept such a role whereas Perez has been clear that is his duty at Red Bull since signing ahead of the 2021 campaign.
"Pérez has really improved enormously, also as a team player," said Berger.
"He knows his situation very well, unlike Sainz. Sainz still has ambitions, wants to fight for the number one spot at Ferrari. But it's not working out for him, although he couldn't help it.
"Ferrari could have a problem with that. Sainz will not be ready to be number two."
Source: Read Full Article