Sebastian Vettel would be making a step up, at least in the short term, if he drove for Aston Martin next season, says Nick Heidfeld.
Since it was announced that Ferrari will not be retaining him for 2021, the German's future has been one of the sport's biggest talking points.
In recent weeks, a move to Aston Martin, currently known as Racing Point, has started to look more and more likely.
Reports claim that the team is ready to trigger a clause in Sergio Perez's contract to make room for Vettel, and with their improved pace, they've started to be an appealing prospect for him.
So much so in fact, that Nick Heidfeld thinks he'd actually be taking a step up from Ferrari by going there.
"In the medium term, Aston Martin can be a good option for him. Also because of the Mercedes engine. That would fit. Mutually. But especially for the team," Heidfeld said in a column for Sky Deutschland.
"Sebastian would be a big help. Not just from the driver's perspective, but above all because of his knowledge. He is a four-time world champion!
"He knows how world championship teams work – and don't work. He drove at Red Bull and Ferrari. Sebastian can undoubtedly make the difference for any team with ambitions.
"If you look at the current performance compared to the Ferrari, it would be an improvement at Aston Martin. Probably at least in the short term."
Head on over to the Formula 1 store for all your official Sebastian Vettel merchandise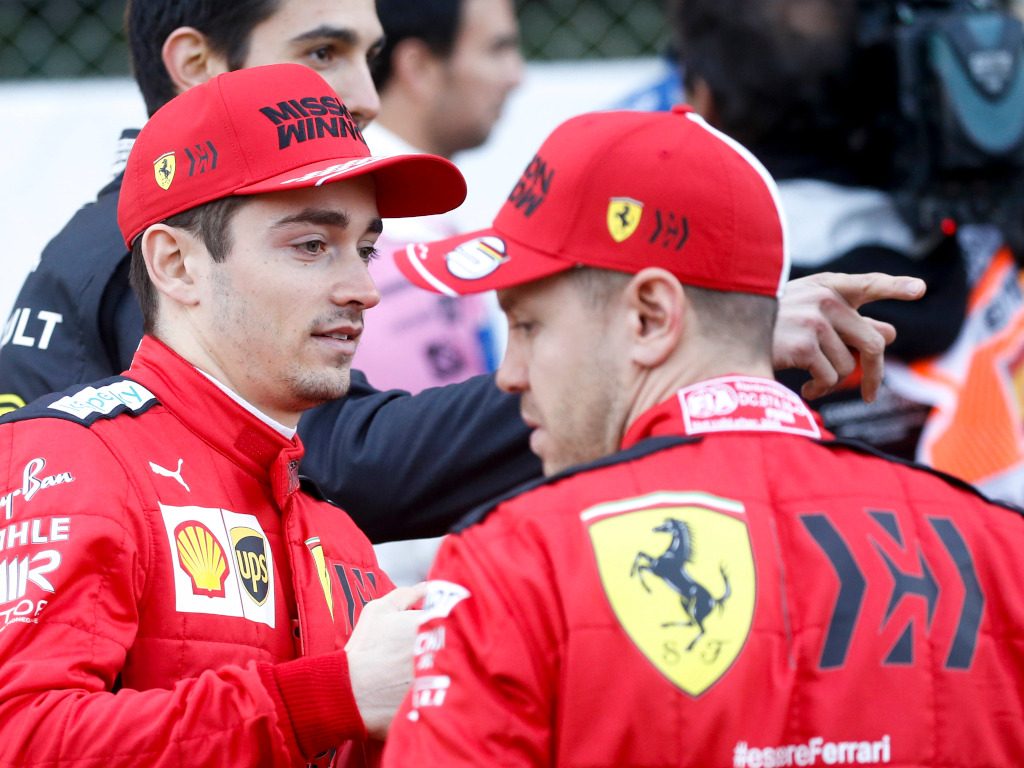 While Vettel has the chance to leave for pastures new, Charles Leclerc isn't so lucky. After an impressive first season, Ferrari made him their leading man for years to come by handing him a five-year contract.
Heidfeld hasn't been too impressed with how the Monegasque has faired since, but feels that he'll be able to handle the huge pressure that comes with the job.
"Leclerc has not done well in the last two races. Initially, he and Sebastian were taken out of the race at the start, then he only finished 11th after a weak race," he added.
"He was already seen as the great saviour at the end of last year. The dream. He gets into the car and succeeds in what so many have failed: becoming world champion!
"Nowhere is the pressure greater than at Ferrari. Fortunately, this is exactly Charles' great strength: coping with pressure. This helps a lot, especially at Ferrari. Nowhere are expectations higher.
"An essential question now is: how can it develop further? I'm curious to see how far the curve will go up. How much more he will learn. It will be exciting to watch."
Source: Read Full Article