Valtteri Bottas and Lewis Hamilton are supporting Mercedes boss Toto Wolff as he weighs up his future, but insist Mercedes is about more than Wolff alone.
Wolff joined Mercedes in 2013 and has since overseen the team win six consecutive Drivers' and Constructors' Championships from 2014-19 and that looks set to grow to seven after 2020.
But the Austrian investor is now weighing up his options with rumours growing stronger that he could walk away from his role as team principal at the end of the season.
Six-time World Champion Lewis Hamilton has said previously that Wolff's future will play a part in his own decision on whether or not to extend his Mercedes contract beyond 2021, though Wolff expects him to re-sign regardless.
But Hamilton made it clear that Mercedes is about much more than just Toto Wolff and also has shifted from his previous stance, saying he will decide his future separately from Wolff's.
"We've done so much already together in this period of time. I hope he stays because it's fun working with him, and it's fun negotiating with him and fun having the up and downs. So I'm truly grateful to Toto and I'll be fully supportive in whatever he decides to do," he told the F1 website.
"What you've got to remember is that it's a team of so many people. There's almost 2,000 people in the team, or something like that. It's not just down to one person, one individual.
"So yes, that's not determining whether or not I stay. I think what we've built… I've been a part of growing with this team and growing with that growth. The strength is there through and through, so as I said, it's not just one individual. I think everyone has to do what's best for them, what's best for their career and happiness, at the end of the day."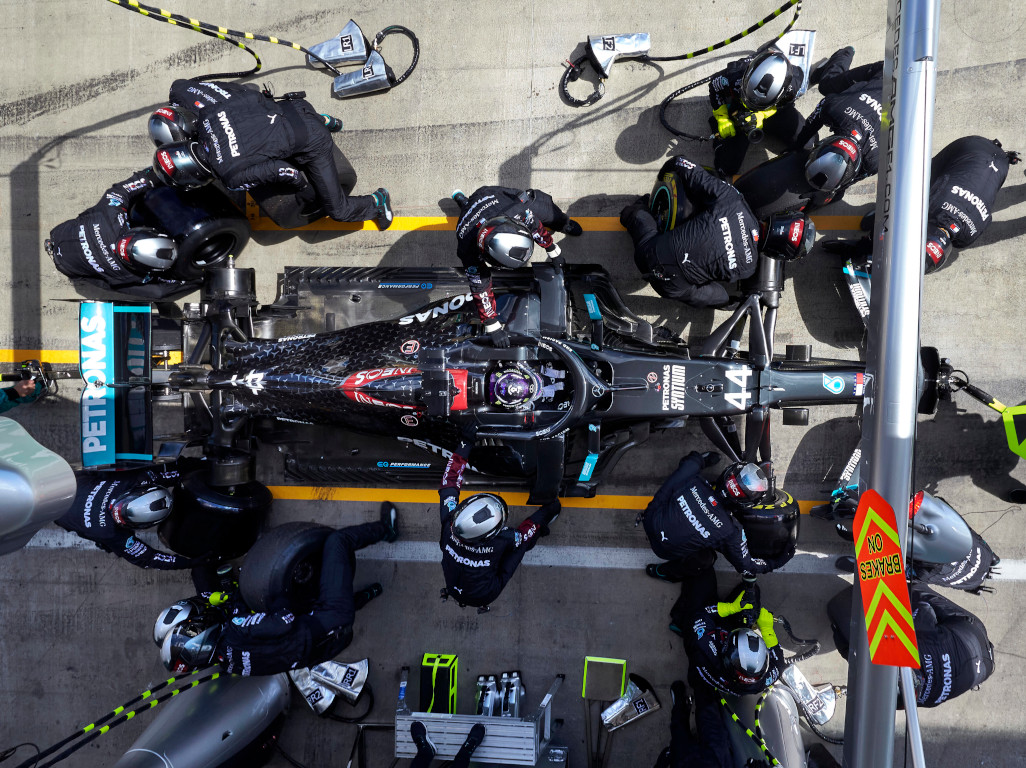 Get your hands on the official Mercedes 2020 collection via the Formula 1 store
And his team-mate Bottas said that he would certainly sign a new Mercedes deal even if Wolff wasn't there, echoing Hamilton's point that the team is about more than just Wolff, though he of course acknowledges just how crucial he is to what has become the most dominant F1 team in history.
"I think Toto has been a really important part of the team and being a big part of helping the team to get to the state where it is now," he said.
"But just like Lewis said, it's not all about one person, we're a big team, there are so many important personnel in the team and everyone needs to be able to work together. So I really agree that whatever he does, I just hope he makes a decision what he really wants to do and it makes him happy.
"That's it, that's what life's all about: only do things that make you happy, follow your dreams. But of course, it would be a shame to see him go. I have no idea, to be honest, what's happening in the background.
"I'm just focusing on driving and yes, I would definitely sign with the team even though Toto wasn't here because, as Lewis said, it's not about one person but [he's a] very important man."
Follow us on Twitter @Planet_F1 and like our Facebook page.
Source: Read Full Article