Mercedes have learned that reserve driver Esteban Gutierrez no longer qualifies for a superlicence, and so can't compete in F1.
When Racing Point's Sergio Perez tested positive for COVID-19 ahead of the British Grand Prix, it was expected that Gutierrez would replace his compatriot.
He is one of two Mercedes reserve drivers, the other being Stoffel Vandoorne, but he is away with Mercedes in Berlin on Formula E duties.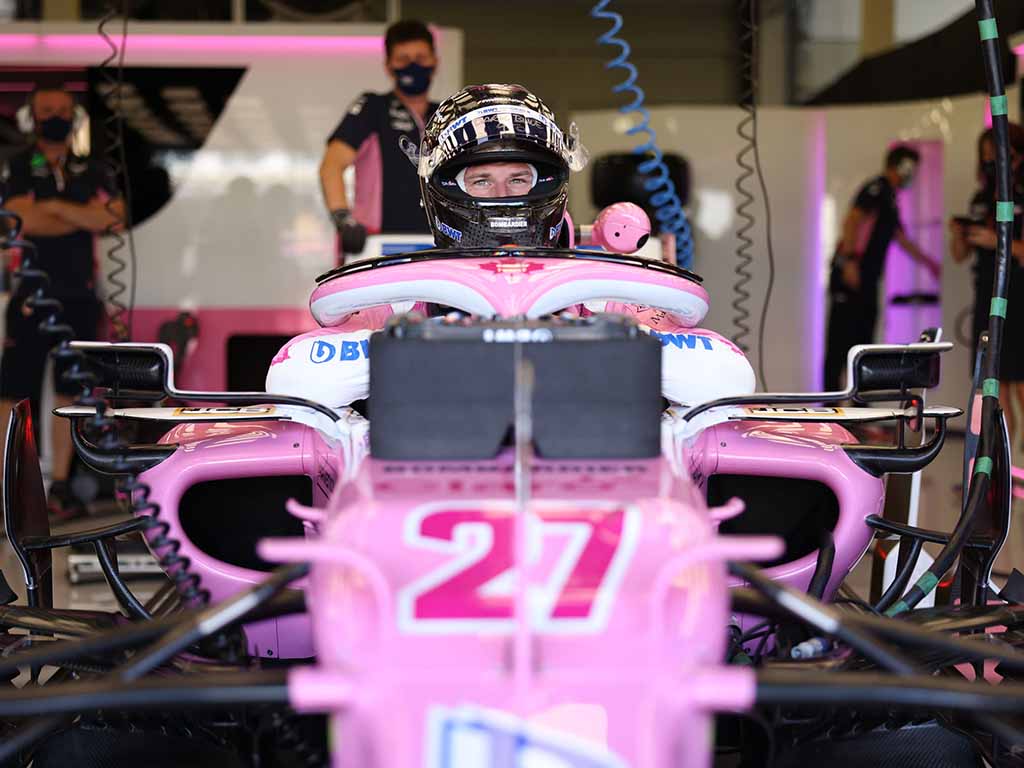 In the end though Racing Point had to bring Nico Hulkenberg back to Formula 1 after Mercedes learned that Gutierrez no longer qualified for a superlicence to race in Formula 1.
"I think Esteban would have been a really strong candidate for the seat, but unfortunately he didn't qualify," Mercedes boss Toto Wolff told Racefans.net.
"There is a new rule this year that if you haven't raced in a Formula 1 car in an official event for the last three years you need to have done the test of at least 300 kilometres.
"That is a new rule that came into effect this year, which we didn't particularly look at because we didn't think that a Formula 1 driver that previously had strong records wouldn't qualify for the drive.
"But that was the case with Esteban and then, therefore, Racing Point opted for the other option. That wasn't a bad option at all, for Nico Hulkenberg."
Get your hands on the official Mercedes 2020 collection via the Formula 1 store
Gutierrez last raced in Formula 1 back in 2016 for Haas, and the rule in the International Sporting Code states that drivers who haven't participated in Formula 1 for three years or more "must be judged by the FIA to have recently and consistently demonstrated outstanding ability in single-seater formula cars".
It adds that "the F1 team concerned must show that the applicant has driven at least 300km in a representative Formula 1 car consistently at racing speeds, over a maximum period of two days and completed not more than 180 days prior to the application."
So, if Gutierrez is to be available to stand in at Racing Point, McLaren or at Mercedes if he is needed, then he must do 300km of testing.
Wolff said Mercedes can give him that, but not before the next race, that being the 70th Anniversary Grand Prix at Silverstone.
"We can give him the 300 kilometres but we aren't able to give it to him [before] next weekend," Wolff confirmed.
"So we have to analyse now what it means for us. It's a shame because giving Esteban a chance is always nice. He's been a strong part of the team and a strong pillar of the team.
"Obviously I don't hope that it's ever necessary that we need a reserve driver, if we would have given him the chance. But as it looks, we need to come up with another solution."
Follow us on Twitter @Planet_F1 and like our Facebook page.
Source: Read Full Article