Sergio Perez is adamant he will fight for his Racing Point seat, telling Sebastian Vettel he's "not making way" for the German.
According to Formula 1's rumour mill it is only a matter of time before Vettel signs a $15m per season contract with Racing Point, which will be rebranded Aston Martin next season.
The German will join the team in a multi-year deal that could be confirmed as early as this month's Belgian Grand Prix.
The seat he'll be taking? Perez's.
Although the Mexican racer has a contract with the team that runs through to 2022, team owner Lawrence Stroll is reportedly set to buy him out of his contract.
Get your hands on the official Racing Point 2020 collection via the Formula 1 store
Perez's sponsors are, according to German publication SpeedWeek, trying to sweeten his deal by offering to pay more.
Gazzetta dello Sport, though, says the Vettel deal is pretty much done, he just needs to sign at Spa.
But Perez says that's not what he is hearing from the team.
Although the driver has conceded in the past that if someone has to go it will be him and not team owner Stroll's son, Lance, Perez believes he will be staying with the team next season.
Asked about the chance of Stroll being the one who is dropped, Perez told Sky F1: "I'm not making way either! I hope not.
"At the moment everything is looking as if we're going to carry on with the team, so we'll see.
"The feedback I've got from the team is we are going to carry on."
Perez added: "I believe it's just a matter of time before those [Vettel] rumours can go away."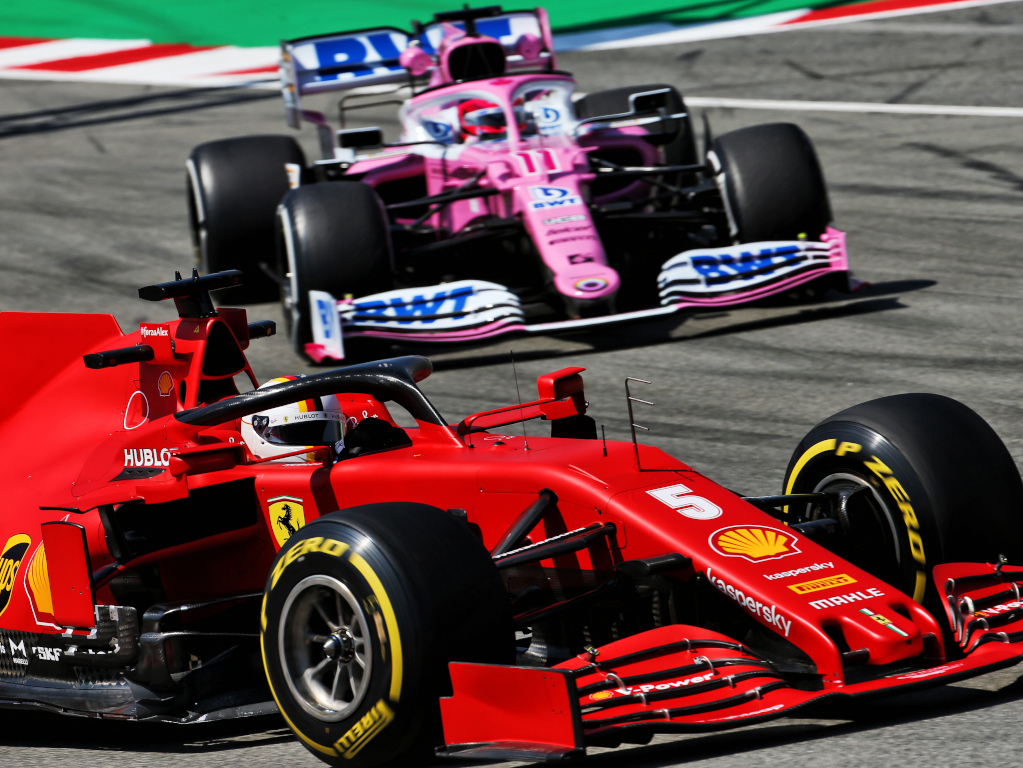 As for Vettel, the German told Ralf Schumacher during the Barcelona weekend that he has "nothing new" to say about his future plans.
"At the moment there is nothing new, it could still take a while," he said.
"You don't have to be a genius nor a rumour specialist to know that there are not so many free seats left.
"I've been around for so long and at some point you've seen everything. A lot of good and some things that were not so good.
"I think that at least when you dedicate yourself to a new task, you should have the impression that it is something decent.
"If this is not the case, I am not the one who only drives in Formula 1, only to claim that I am a Formula 1 driver. That was never the goal.
"I'm here to race, to win races.
"I think we all have ambitions. That's still what drives me the most."
Source: Read Full Article