Alain Prost has said Lewis Hamilton's dominance in F1 is "unbelievable" and thinks what he is doing in the sport can be taken for granted sometimes.
It appears very likely that Hamilton will clinch a record-equalling seventh World Championship in 2020 and may even add an  eighth in 2021 with the Formula 1 pecking order set to remain largely unchanged.
Hamilton, who has a record 92 pole positions, recently surpassed Michael Schumacher on the all-time podiums list with 156 to his name.
Prost feels like Hamilton and Schumacher can be directly compared to each other as both dominant eras feature the same characteristics.
"It is unbelievable what Lewis has done," Prost told PA news.
"But you can only do that if you have a long domination and a long-term commitment with a team.
"When Michael did it we all thought it would not be possible to beat his records because of how modern Formula One is. But we now have a period of domination with Lewis and Mercedes.
"You can compare the dominance of Ferrari and Michael and Mercedes and Lewis because it is basically the same story.
"You have a perfect organisation with key people in the team and a number one and a number two driver.
"Psychologically you have a very stable situation which puts you in a very strong position.
"Sometimes people don't realise what Lewis is doing because he has produced some exceptional laps, but he can only do that because he is comfortable in the team, confident with the team, and that can help you find the last tenths of a second."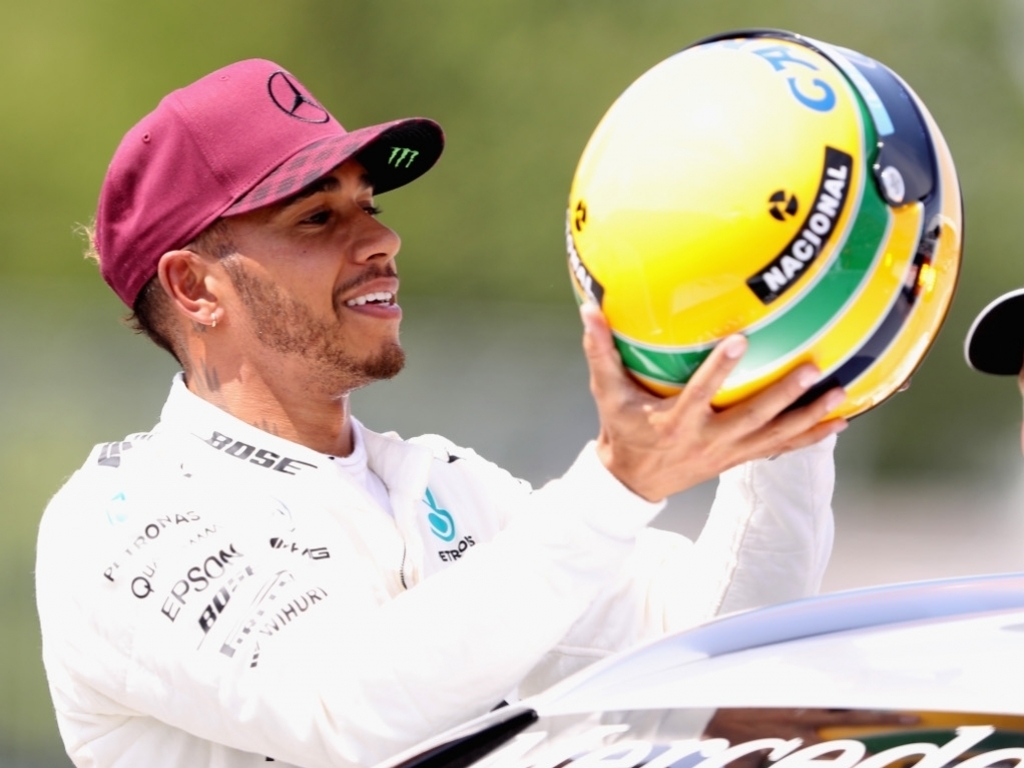 Head on over to the Formula 1 store for all your official Lewis Hamilton merchandise
While Hamilton and Schumacher can be compared, in Prost's view, he cannot make the same comparisons between Hamilton and Prost's fiercest rival: the late, great Ayrton Senna.
"There are a few questions which you cannot answer," Prost said.
"Do I know Lewis? I have known Lewis since he was 13 and he signed with Ron Dennis at McLaren, but I don't know him. I don't know if anyone knows him very well.
"He is one of the best and that is obvious, but how can you judge this generation of cars and drivers? It was more than 30 years ago.
"I would ask myself if I was in Juan Manuel Fangio's time would I have been able to be a world champion? Was I as good as him? But Fangio is a good example. He first raced in F1 when he was 38.
"You can have a realistic judgement about Fangio, Ayrton and Lewis, but would we want Lewis to start at 38? No way, so sometimes you have to accept you cannot always compare."
Source: Read Full Article