Toto Wolff says "100 percent no" to asking Lewis Hamilton to move over for George Russell, but added he won't make that call to Russell either.
Although separated by just Carlos Sainz on the Drivers' Championship log, Hamilton and Russell, or perhaps one should say Russell and Hamilton, have shown very different form, and results.
While the younger Briton has seven top-five finishes, the only driver with that record this season, Hamilton has only three. He also has a non-score at the Emilia Romagna Grand Prix where he was a disappointing P13 on the weekend in which he scraped into Q2 by 0.004s.
Their contrasting results are speculated to be in part because Russell is more used to driving a poor car than Hamilton is, and the latter – with his Mercedes experience – is the one that has been experimenting more when it comes to set-up.
But for whatever reason Russell has beaten Hamilton in six of this year's seven races to sit 34 points ahead of his team-mate.
It begs the question could there come a time when Hamilton hears "Lewis this is Bono, Russell is faster than you".
Wolff says no.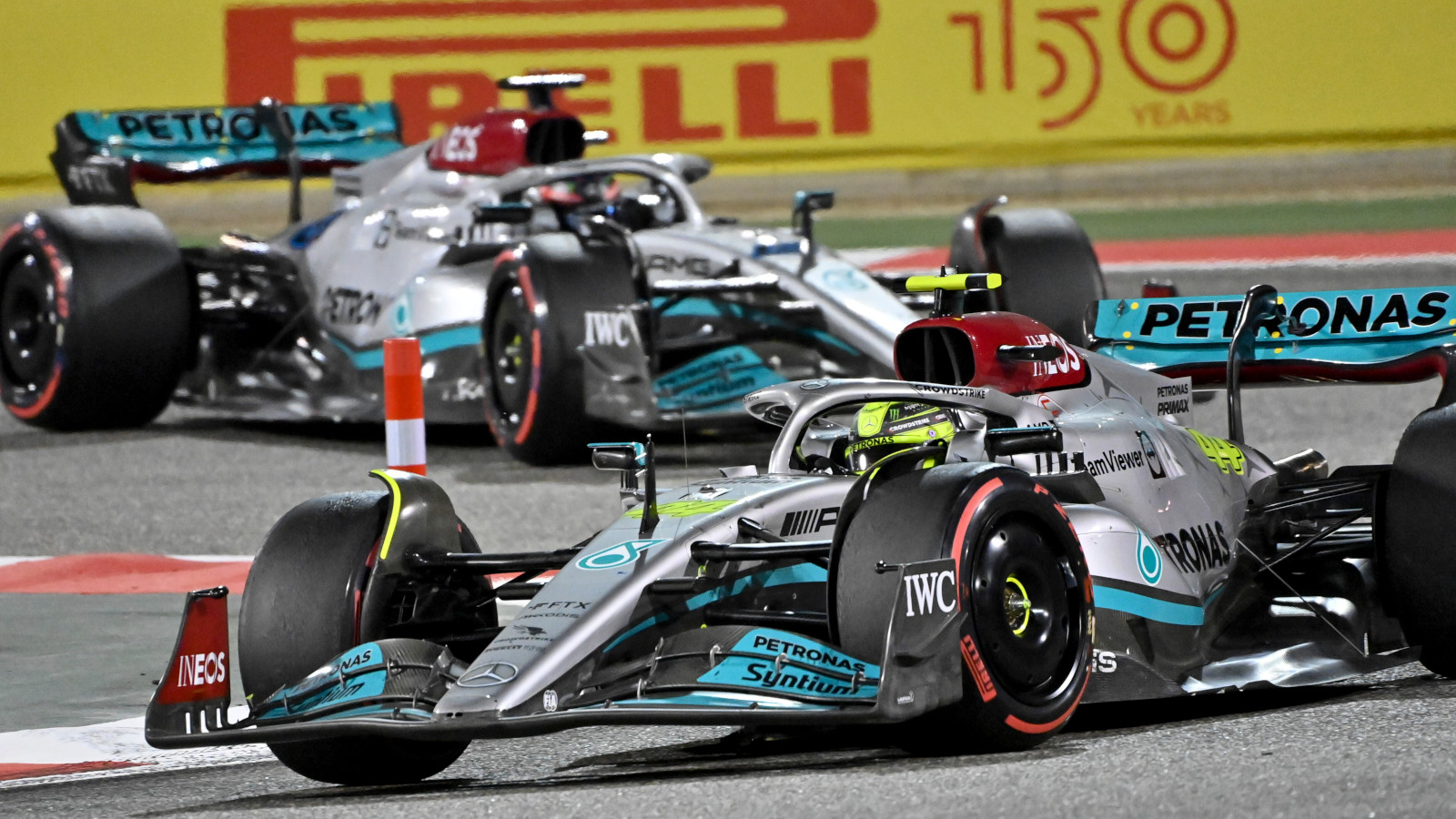 "No, 100 per cent no," the Mercedes motorsport boss told The Telegraph.
"One hundred per cent we will allow them to race until a driver is mathematically out of contention, we're not making such a call."
But he also won't be telling Russell to move over for Hamilton.
Asked if he would have a different answer if it was Hamilton needing Russell to move out of his way, Wolff insisted: "It makes no difference."
Wolff is confident that the time will come when Hamilton is on a par with Russell, saying only bad luck has prevented that.
Hamilton finished P8 with Russell fifth, the seven-time World Champion unable to climb the order as he first battled Esteban Ocon and then Fernando Alonso.
Speaking to the official F1 website after Monaco, he said: "I think when you look at the bad spells that Lewis had – I mean look at the race today, stuck again, contact with Esteban, stuck behind Fernando, the red flag in qualifying and then you know what happened in races before…
"I think the pendulum will swing so that these unlucky situations will stop with Lewis.
"He could have been right there and closed on Lando's [Norris] pit stop window or even fight with George and Lando in the front because that was his pace.
"They are very much on the same pace, one practice the one leads, then the other, and that is great how also they work together to get our car straight, because we need to get that car straight."
Both Mercedes team-mates had a wretched time with bouncing in Monaco, Hamilton saying if felt as if his eyeballs would pop out of his head.
The team had appeared to resolve the porpoising issues in Spain only for it – or a variation of it – to return in Monaco.
Mercedes are third in the Constructors' Championship with 134 points, already 101 behind championship leaders Red Bull.
Source: Read Full Article